Hot!
Coffee in christmas vibes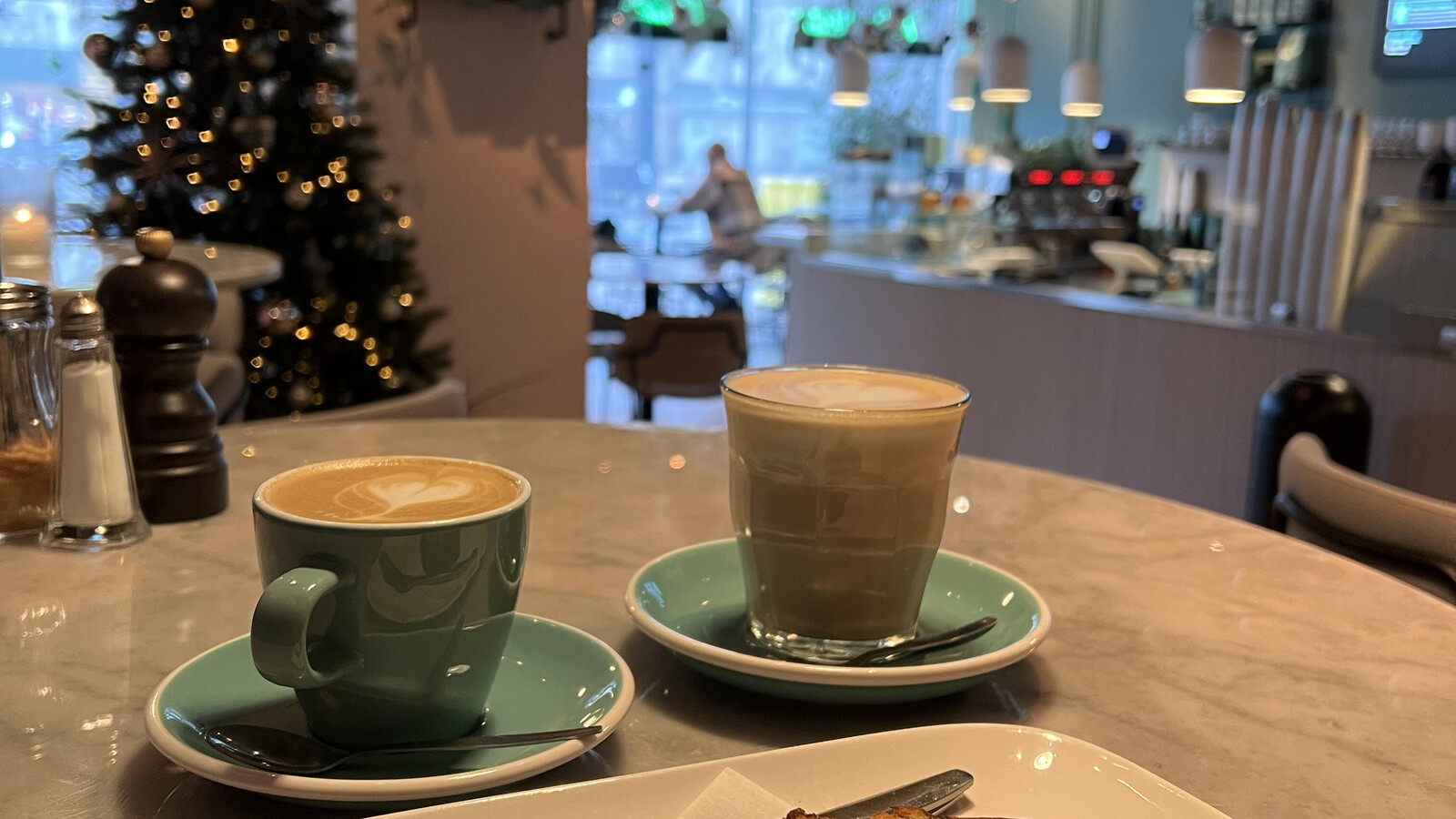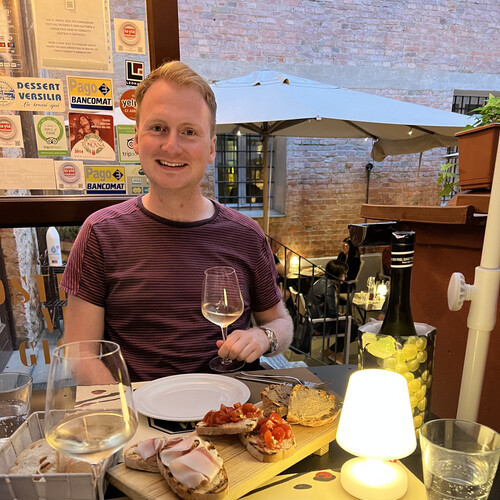 Written by Thijs van Lith
December 16, 2022
Frontrunner
The end of the year is in sight and more and more lights are slowly appearing in this dark period. Now that it's suddenly been so incredibly cold lately and we've already heard the first Frisians shout "it's giet oan", it's extra nice to be able to recover with something warm.
At such a moment, coffee naturally offers the perfect form of comfort. In this blog I take you to a few coffee shops where you can warm up in the Christmas spirit.
Sherlock's place
Hidden behind the Laurenskerk you will find Sherlock's place. A true Valhalla for sweets lovers among us. Not only because of the range of pastries, but also because of all the different Monin coffee syrups that are available here. It is therefore the largest Moninshop you can find in the Netherlands. That of course promises something when it comes to taste sensations.
To get in the mood, I tried a gingerbread latte here. You can hardly get much closer to the real Christmas feeling. At the sight alone you can't help but be happy with this. Topped off with a generous dollop of whipped cream, this really looks good to eat. Definitely worth trying if you're in the area.

'You can hardly get much closer to the real Christmas feeling'
Served
Do you think the surroundings in which your coffee is served is especially important? Then visit Served. This coffee shop is represented no less than twice on the famous Coolsingel and is loved by everyone. You will find hipsters, fit girls, but also tourists and the elderly.
The range of coffee does not change under the influence of the season, but simply does well all year round. Nice and centrally located, you can indulge yourself here when it comes to Christmas decoration. Nice cup of coffee, without nonsense, but in a Christmas setting.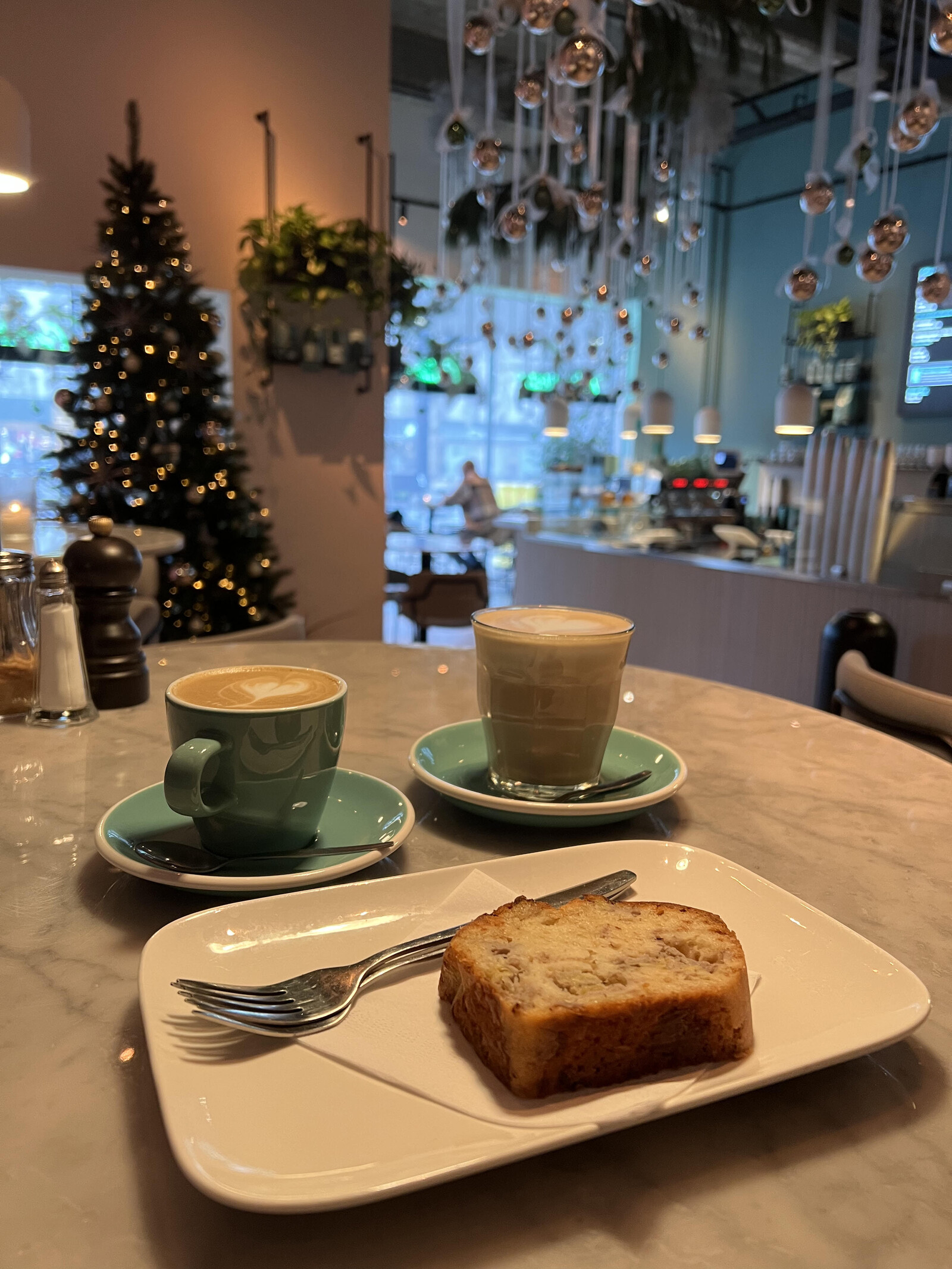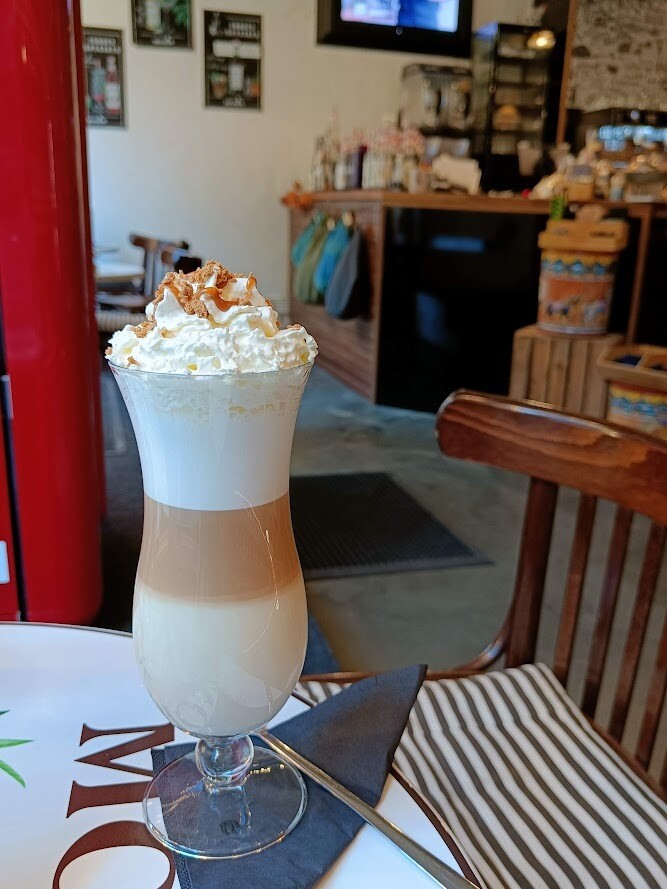 Cafecito
Finally, one for the real connoisseurs among us. If you want a perfectly brewed cup that meets your taste, this hip coffee bar with its sleek minimalist design on the Meent is definitely worth a visit. So don't expect extreme combinations à la Starbucks here! Here's a greater appreciation for the basic element of any coffee: the coffee bean (or berry really, just so you know).
At Cafecito they roast the beans themselves and regularly change their blend. At the moment there are two choices: blend 001 from Ethiopia and blend 002 which comes from Peru and Brazil. The baristas are happy to tell you more about it.
If you are looking for a flavour that fits this time of year, I can advise you to go for blend 002. This one is quite strong, with bitter tones and a combination of cocoa and spices. If this isn't quite your thing, you might be better off with the exotic sour and fruity flavours from the Ethiopian blend. Walk in and discover it for yourself.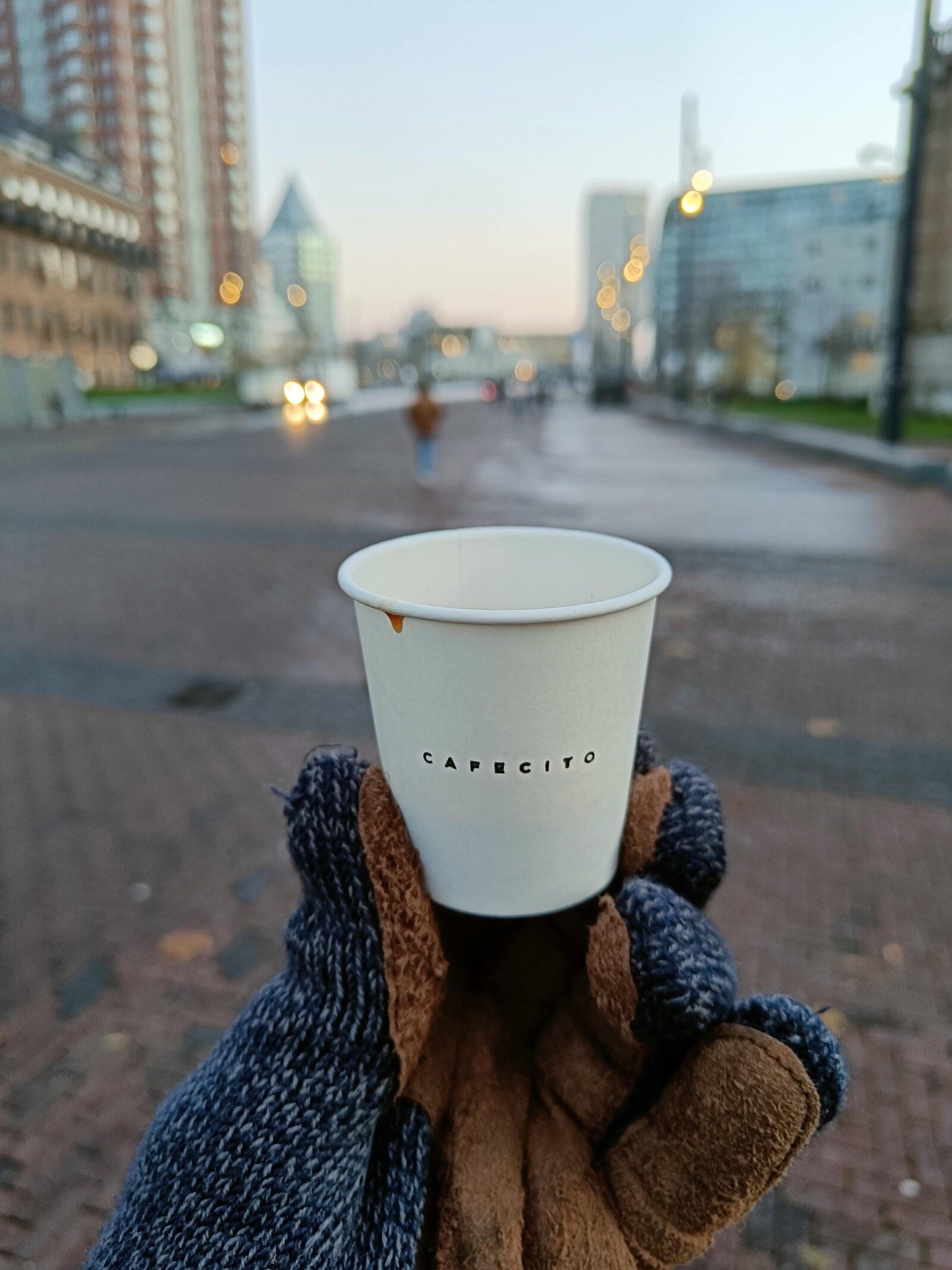 Home
Do you prefer to drink your cup of coffee at home? Even then you can experience the season in your cup. Try the winter coffee from the Rotterdam Giraffe Coffee Roasters. According to the Roasters, it's like mulled wine in your cup. This way you don't have to brave the cold to get into the Christmas spirit!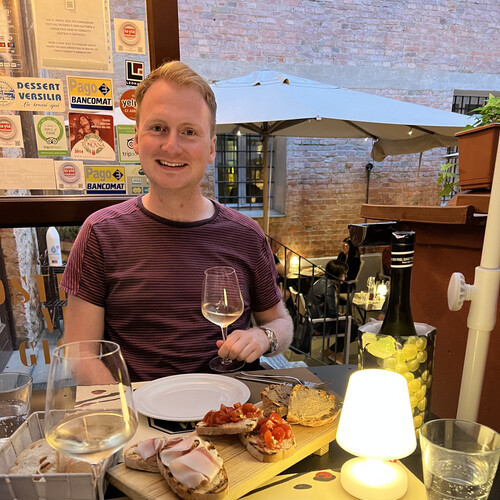 Written by Thijs van Lith
December 16, 2022
Frontrunner