Opera, music and theatre
O. Festival is just around the corner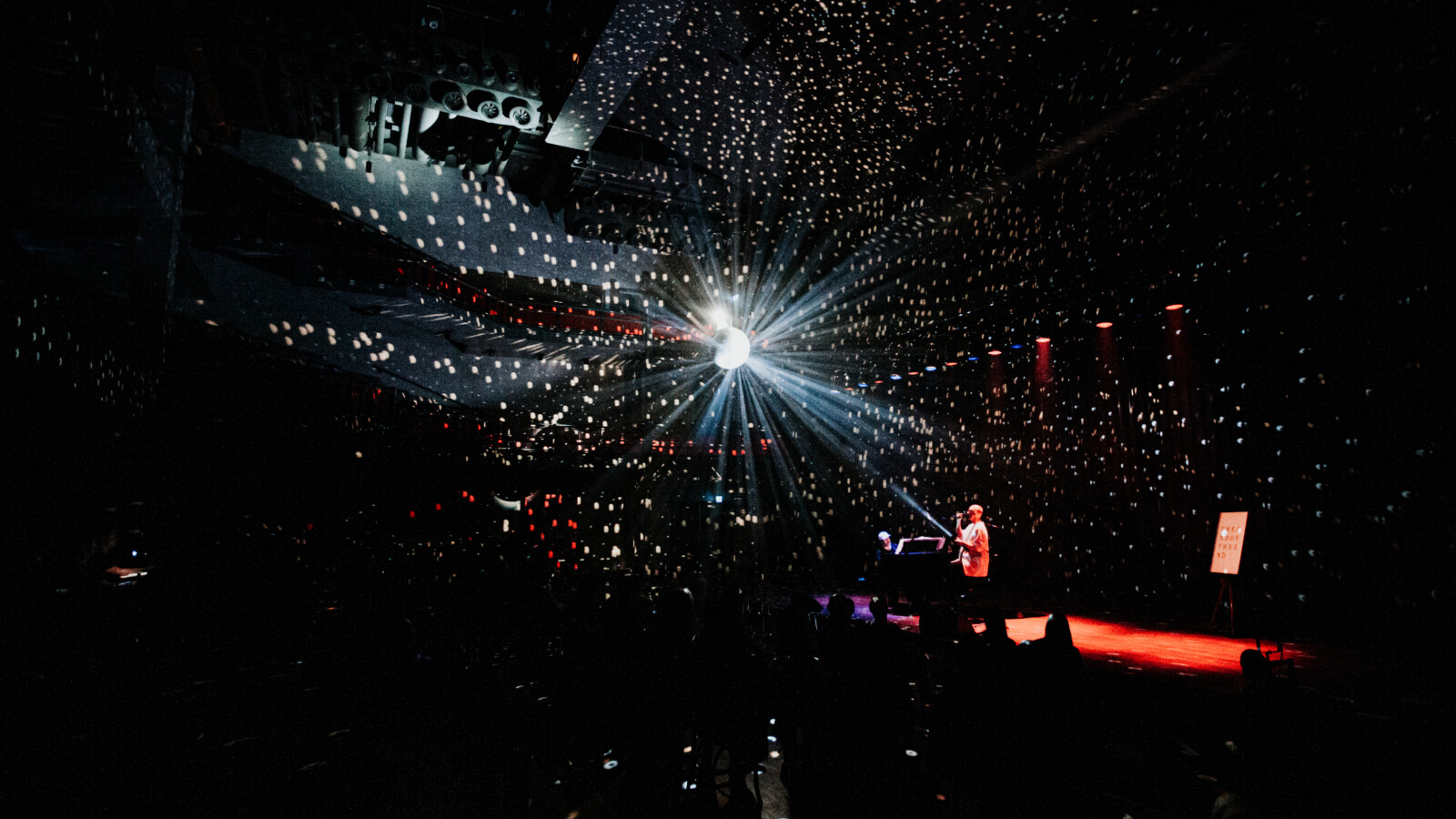 We had to wait a while, but this year we can enjoy O. (formerly the Opera Days) again. With a new name, this festival is once again the place to be for opera, music and theatre.
From Friday 20 to Sunday 29 May there are unique performances in the various locations of the city, including of course de Doelen.
O. festival
Talented creators surprise you with unique concepts. From street culture to electro pop. A 'gabber' performance and the most unique duets from different musical worlds.
With its new name, O. also has a new look. Because O. breaks genres, focuses on talent, doesn't think in boxes, is moving and diverse. A festival for anyone who is curious.
De Doelen
This iconic building is of course indispensable in Rotterdam culture. This year too, the collaboration between O. and de Doelen continues with a great festival programme.
O. Cinema: MTNOW Award winnaars
The MTNOW awards will be presented on Sunday 22 May. A prestigious award show with performances by festival acts and special guests. During this cinema performance you can watch the registrations of the winning performances, from 21 to 29 May.
O. Talkshow: coffee with Guy
On Saturday 21 May, artistic director Guy Coolen will share everything about O. Which performances are not to be missed, what is the background of certain productions and what is it like to be back as a festival for creators and audiences?
Late night Lullabies: Bear Valour
Tuesday, May 24, the Late Night Lullabies of Bear Valour are on the programme. The seven-piece Bear Valour is an alternative folk formation with dreamy lyrics, polyphonic vocals and dark melodies.
The Garden
On Wednesday 25 and Thursday 26 May you can enjoy the live video installation in which contemporary electronics are mixed with baroque passion. A concept that navigates between baroque still life and contemporary ritual.
Songs of Nature
As the name suggests, nature is central to this performance. And in particular the climate problem. Muziektheater Transparant and B'Rock Orchestra look back on centuries of experiencing nature, through special, little-heard songs by Händel and new commentary music by Wim Henderickx.
Late Night Lullabies: The Juliet Letters
During these laid-back acoustic performances on Thursday, May 26, songs from Elvis Costello's classic pop-meets-classic album will be played. Ragazze Quartet and singer Katharine Dain dare to perform the songs for soprano and string quartet.
Which performance in De Doelen are you going to visit?