Under the stars
Skating rink on the roof of the Bijenkorf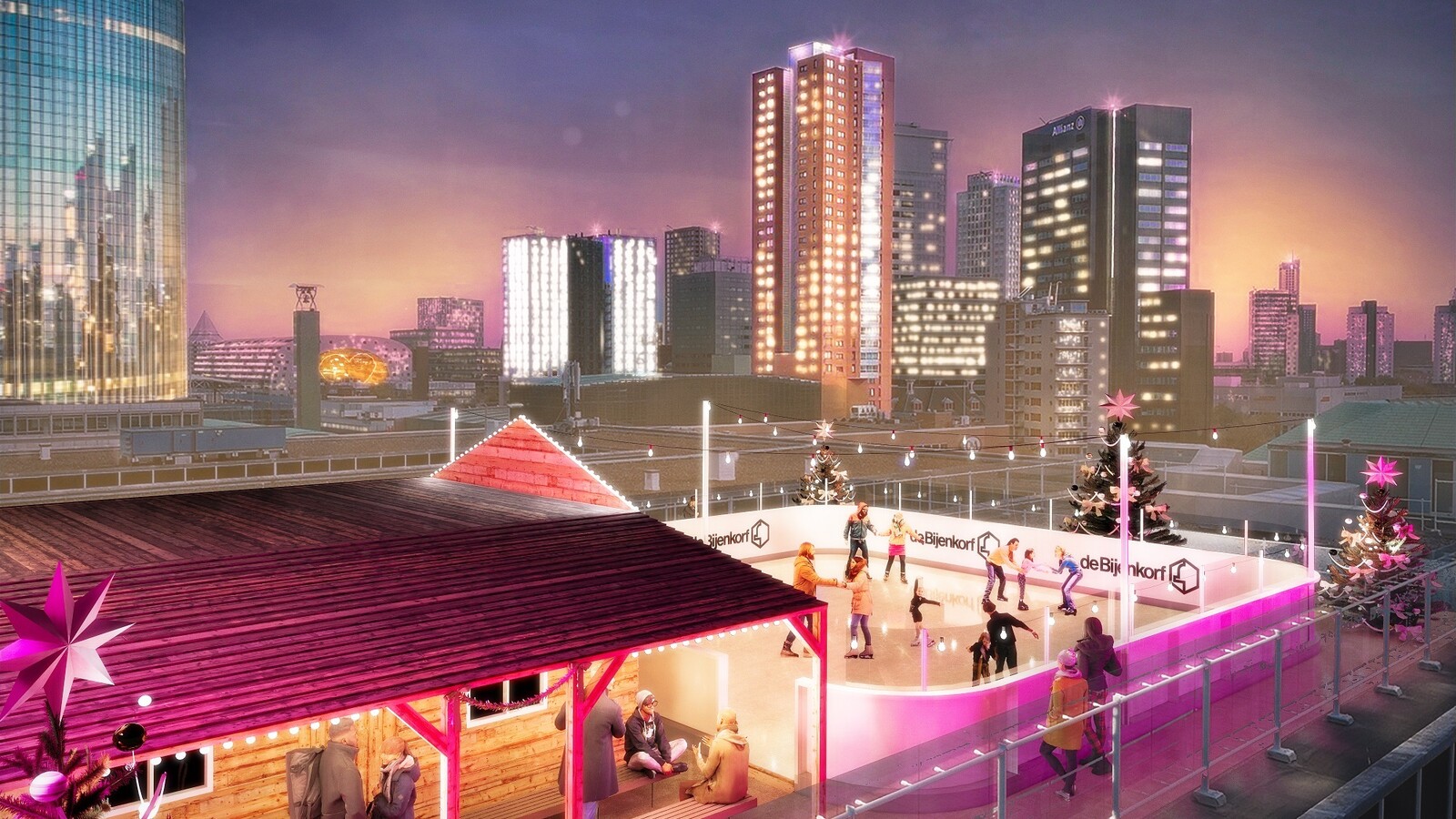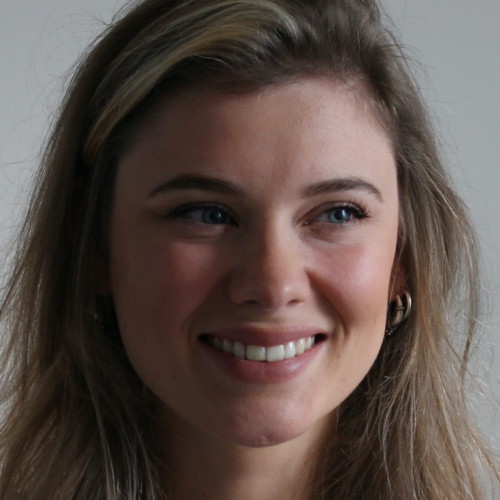 Written by Mathilde Simon
Frontrunner
On Friday 16 December, the roof of the Bijenkorf Rotterdam will be transformed into a magically lit winter garden with a skating rink. For a month you can come dance on the ice and drink hot chocolate!
Swiss winter vibes
A skating rink on the roof? How cool is that! The skating rink can be realized thanks to the collaboration with Switzerland Tourism. The roof of the Bijenkorf will therefore be decorated in a Swiss winter atmosphere for the occasion, with a covered terrace where snacks and drinks are served.
The Rotterdamse Dakendagen, which is committed to making optimal use of the city's roofs, was of course involved in this project. In addition, the Dutch sports brand for women Goldbergh, which is launching a winter sports collection this season inspired by Switzerland, has also provided the clothing for the employees on the roof. Some great collaborations!

More sustainable
The glicebaan will be officially opened on December 15 at 17.00 by the store manager of the Bijenkorf Rotterdam Ronald Luyben and Armando Troncana, director of Switzerland Tourisme Benelux. Members of the Bijenkorf and a number of other guests will be the first to skate under the stars on the 12 x 12 meter track after the opening act. The track will be open to visitors from December 16.
The rink is designed for professional skaters and equipped with top quality synthetic ice, which looks and feels like real ice, but without the use of energy and water. This makes it a more sustainable version of an ice rink!
Practical information
The skating rink under the stars is open from December 16, 2022 to January 13, 2023 and is open daily from 12.30 until the store closes. Access to the roof costs 10 euros for 45 minutes, including rental skates. Your own skates are not allowed on the track.
Don't want to skate but want to come and watch? That's possible too! Children up to and including 12 years of age can only enter under supervision.
Tickets
Are you a member of the Bijenkorf? Then you already get first access to tickets! Tickets are sold via the link below.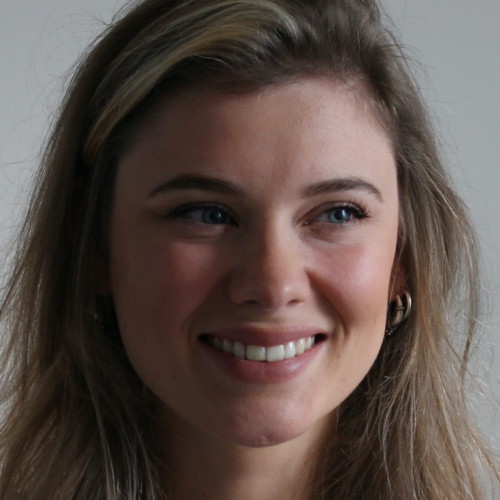 Written by Mathilde Simon
Frontrunner