City of the future
New projects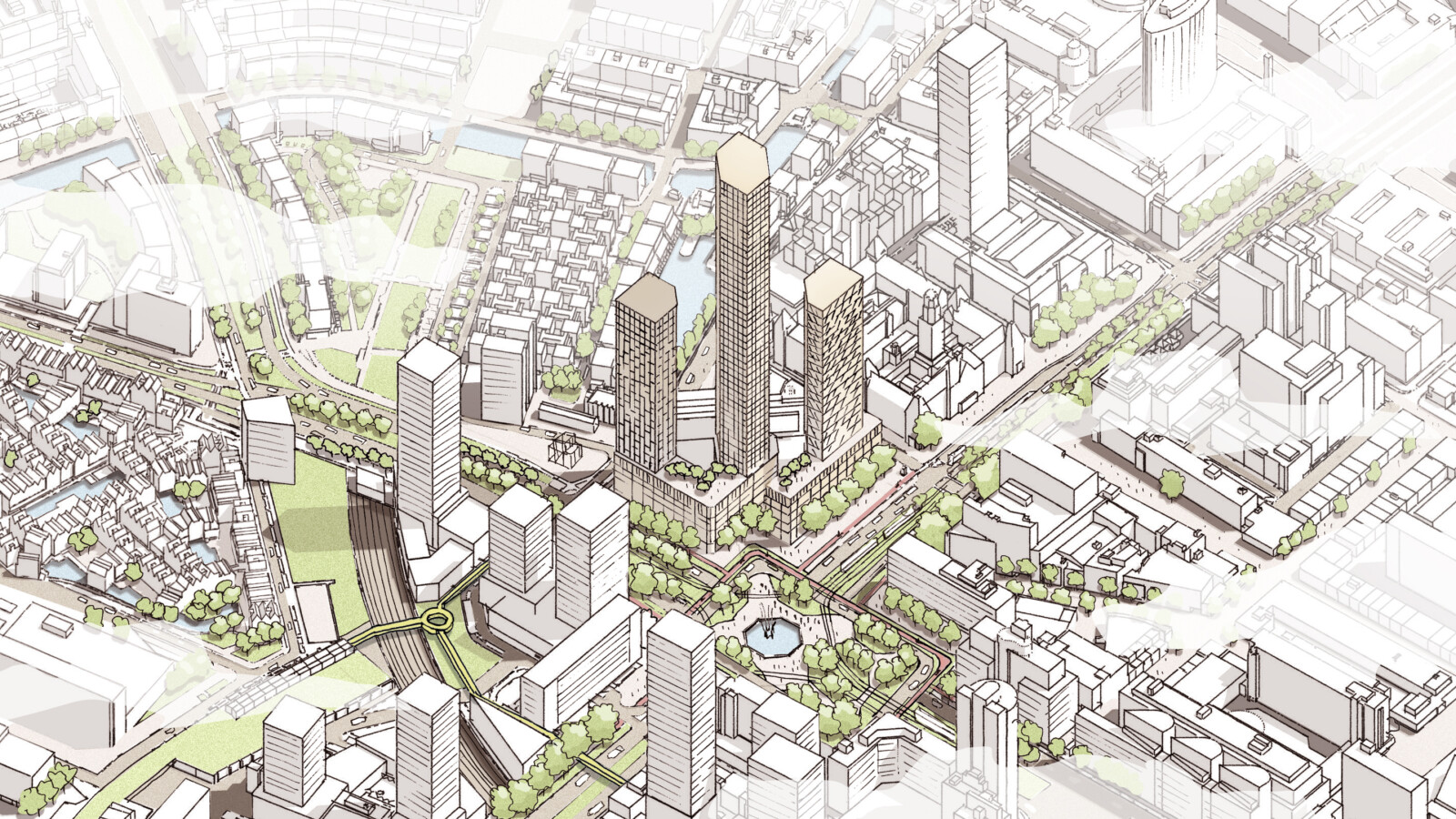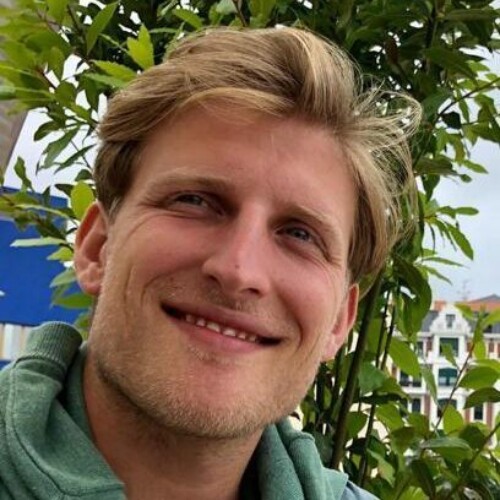 Written by Rob Ittmann
Frontrunner
Rotterdam Center is growing. Skyscrapers are popping out everywhere, providing homes, offices and retail spaces. The skyline of Rotterdam becomes more impressive every year. But what is next for the Rotterdam Central District?
Hofplein urban project
Rotterdam is investing 233 million euros in seven urban projects. These projects aim to create green and attractive public gathering, recreation and activity spaces in Rotterdam. They also respond to other major challenges the city is facing around the mobility transition, urgent need for housing and other issues. In the process, they'll also generate employment opportunities, draw businesses and create festival spaces.
One of these urban projects is the Hofplein project. Earlier this year, the municipal council issued a public call for ideas on how to redesign the city's most prominent square. Many inhabitants said they want a square that's greener; a space to visit and cool down when temperatures rise. They also want a square with more room for bicyclists and pedestrians, and thus a reduction in car traffic around Hofplein. This sums up in broad strokes the ideas and wishes submitted. Which means that, where the future of Hofplein is concerned, the municipal council and citizens see eye to eye.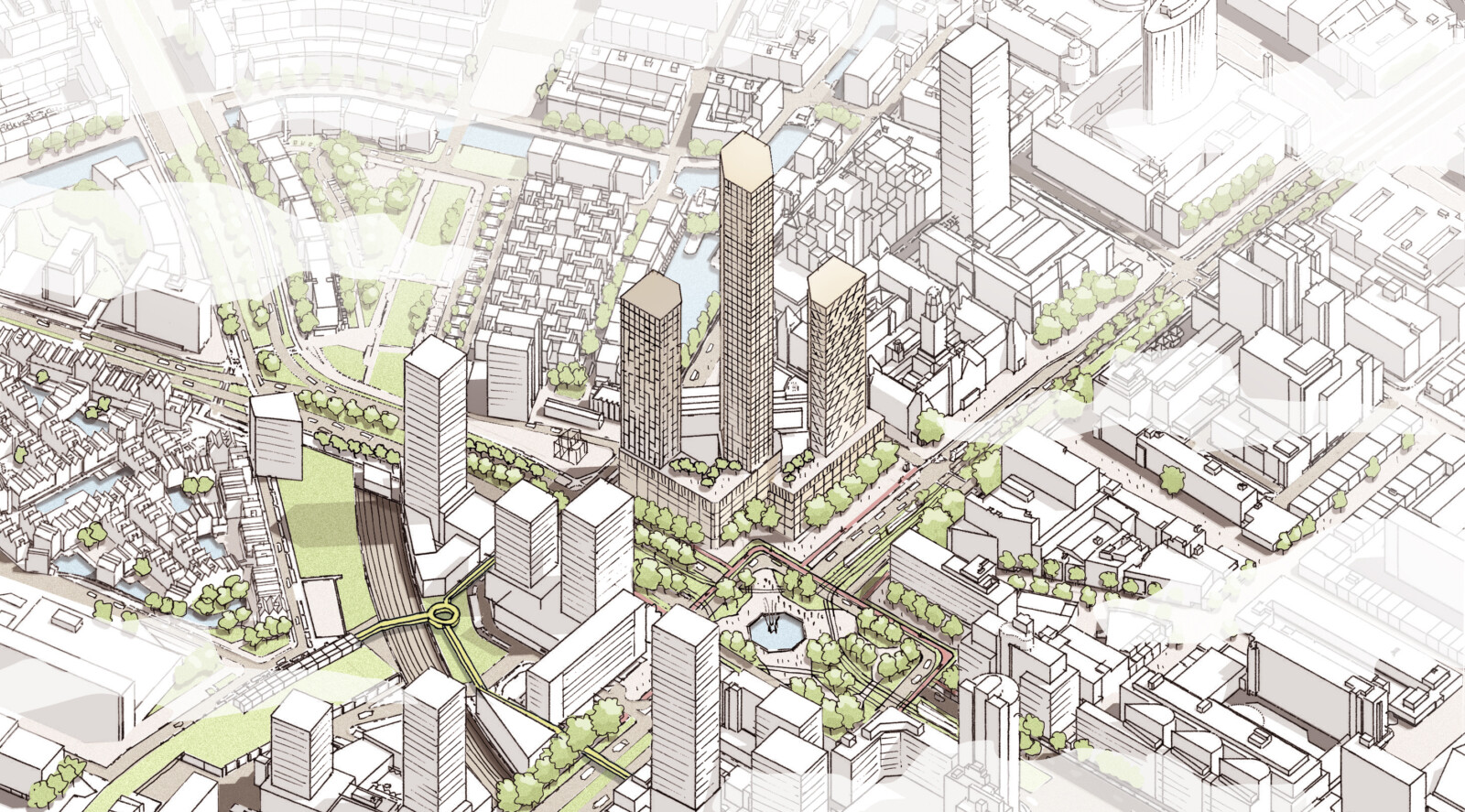 New Rotterdam landmark to rise
There is a tremendous need for new affordable middle-income housing in central Rotterdam. RISE is a market initiative to provide sustainable dwellings for some 1,300 households around the redeveloped Hofplein.
After Rotterdam's municipal executive approved the RISE ambition document last year, a memorandum of guiding principles was drafted. This memorandum was adopted by the municipal council in October, bringing RED Company's plan for three residential towers with a large stock of subsidized and mid-market housing another step closer. The next step in the municipal decision-making process is the zoning plan procedure. The official decision by Havensteder, the housing corporation that will own the subsidized rental units, is scheduled for mid-2022. As well as apartments, the towers will accommodate workspaces, shops, a café or restaurant and social amenities.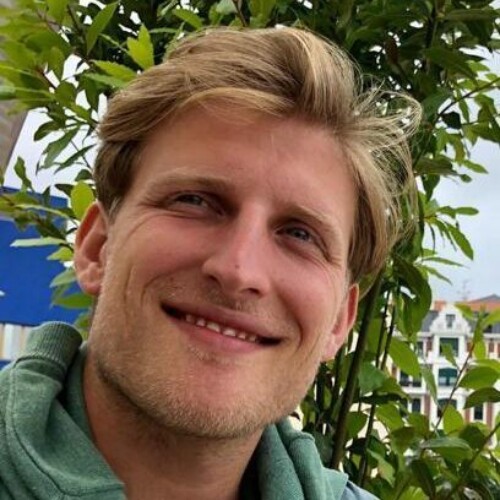 Written by Rob Ittmann
Frontrunner