Insider tips
Thijs' favoriete spots in #RC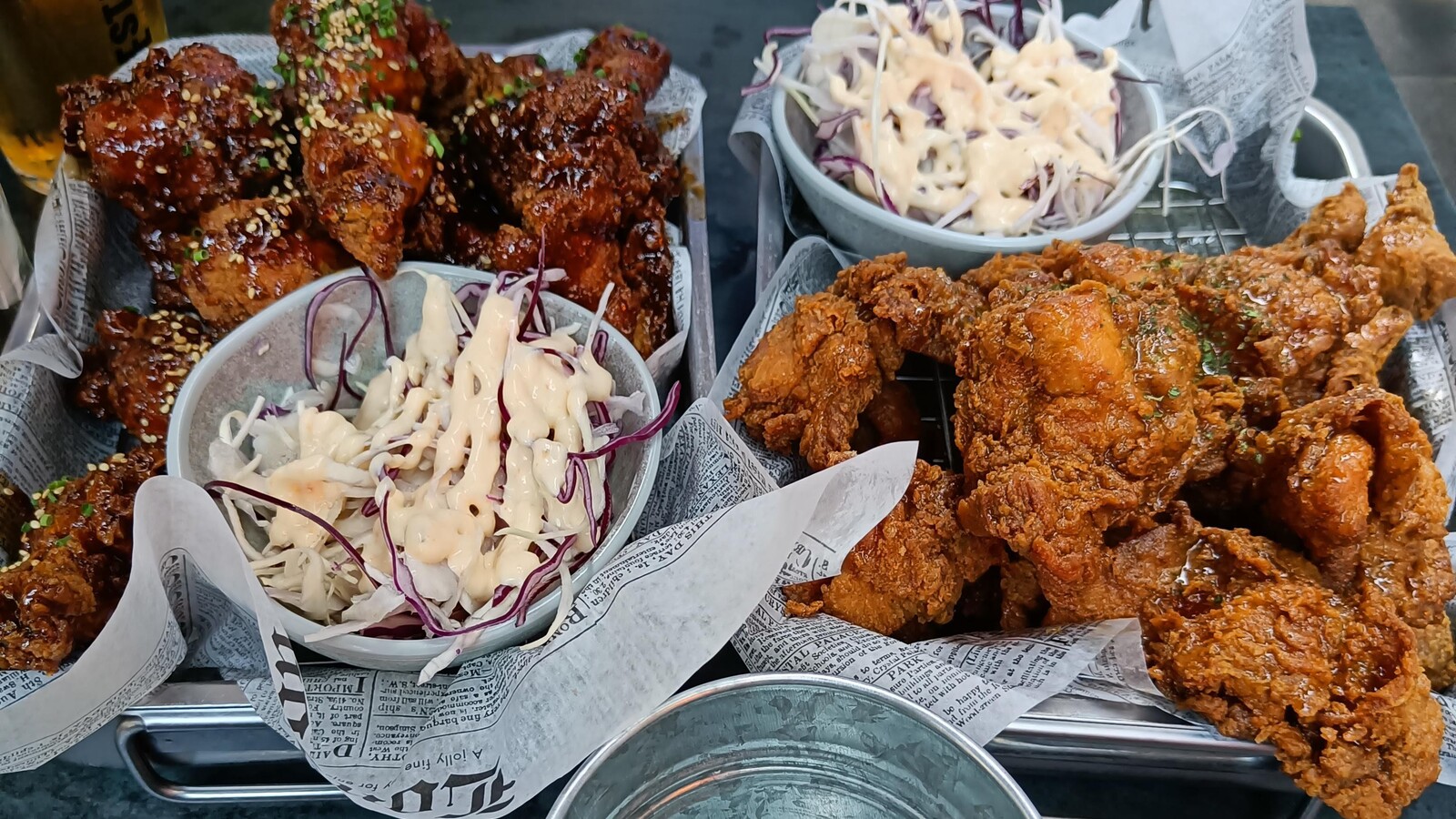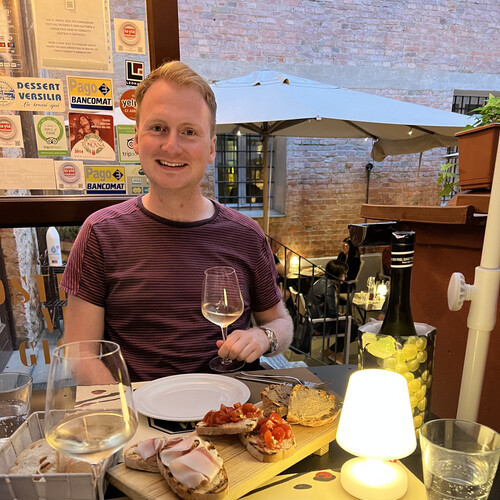 Written by Thijs van Lith
August 3, 2022
Frontrunner
Judging by the crowds in the Markthal, you know that the holiday season is back in full swing and it seems as if tourism has already reached its old level.
It is great to see that Rotterdam is also becoming more and more known across the border. But besides this icon, the city has many more culinary surprises to offer.
Whether you came with one of the many river cruises, are on a day trip, or just want to try something new, below you will find my tips for a wonderful day of eating in Rotterdam!
Harvest Coffee Brewers
To start the day well, a hearty breakfast and a nice cup of coffee are of course indispensable. There is no better place that has taken care of this combination down to the last detail than Harvest Coffee Brewers on the Glashaven.
They serve true works of art on your plate in a pleasantly busy and cozy atmosphere. The menu offers a good range and there are also a number of "specials". These dishes/coffees change every few weeks and always manage to surprise. My favourite is the toasted sourdough bread with scrambled eggs to which you can add all kinds of separate side dishes such as fried mushrooms, frankfurters that really crack or the homemade butter. Everything comes from the neighbourhood and is farm fresh. A perfectly brewed cappuccino completes it all.
If you are not much of a breakfast person, you can always hop in for a small snack. You will also find a wide choice of muffins, cookies and other sweets. I like the canelé: crispy on the outside and nice and airy on the inside.
If you are purely interested in coffee, this is also the place to be. A real coffee menu gives advice on the different filter coffees, espressos and cold brews, where you can even choose your coffee beans.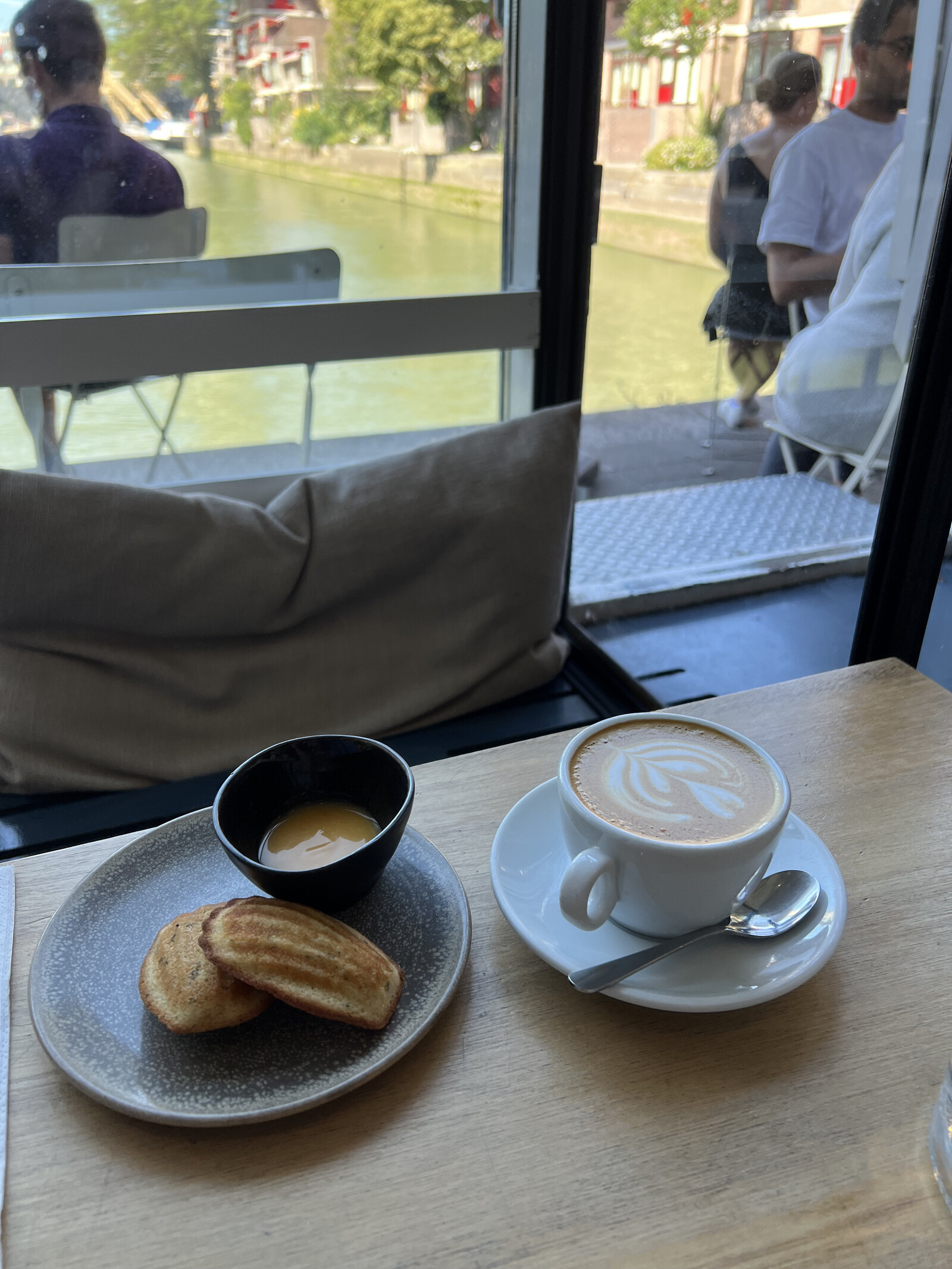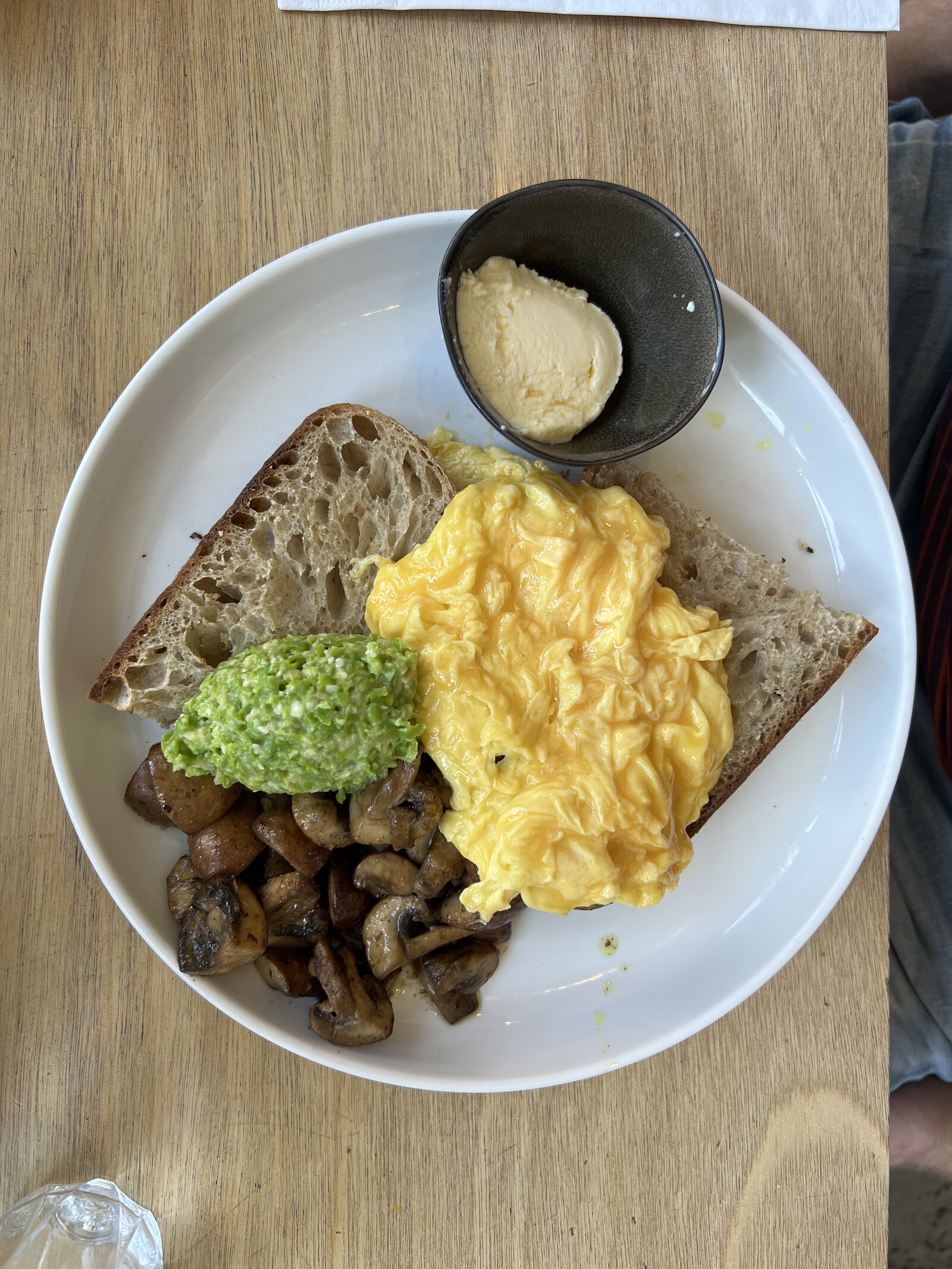 'They serve true works of art on your plate here'
De Kade
Does it start to gnaw again around noon? Don't worry, you can get the most delicious Surinamese-Chinese sandwiches at De Kade on the West-Kruiskade! It doesn't really matter what day of the week I come here, there is always a line. Fortunately, they are always busy behind the counter for you and you quickly walk out with your sandwich. There is a small terrace, but you can also enjoy your lunch in the park across the street.
There is a large assortment and the great thing is that there are also many vegetarian sandwiches on the menu. Some are prepared with meat substitutes, but most are authentic vegetarian. Be sure to try the vegetarian version of the Surinamese classic: pom. Although I have to admit that something as simple as a (real) spicy chicken sandwich is also not to be missed.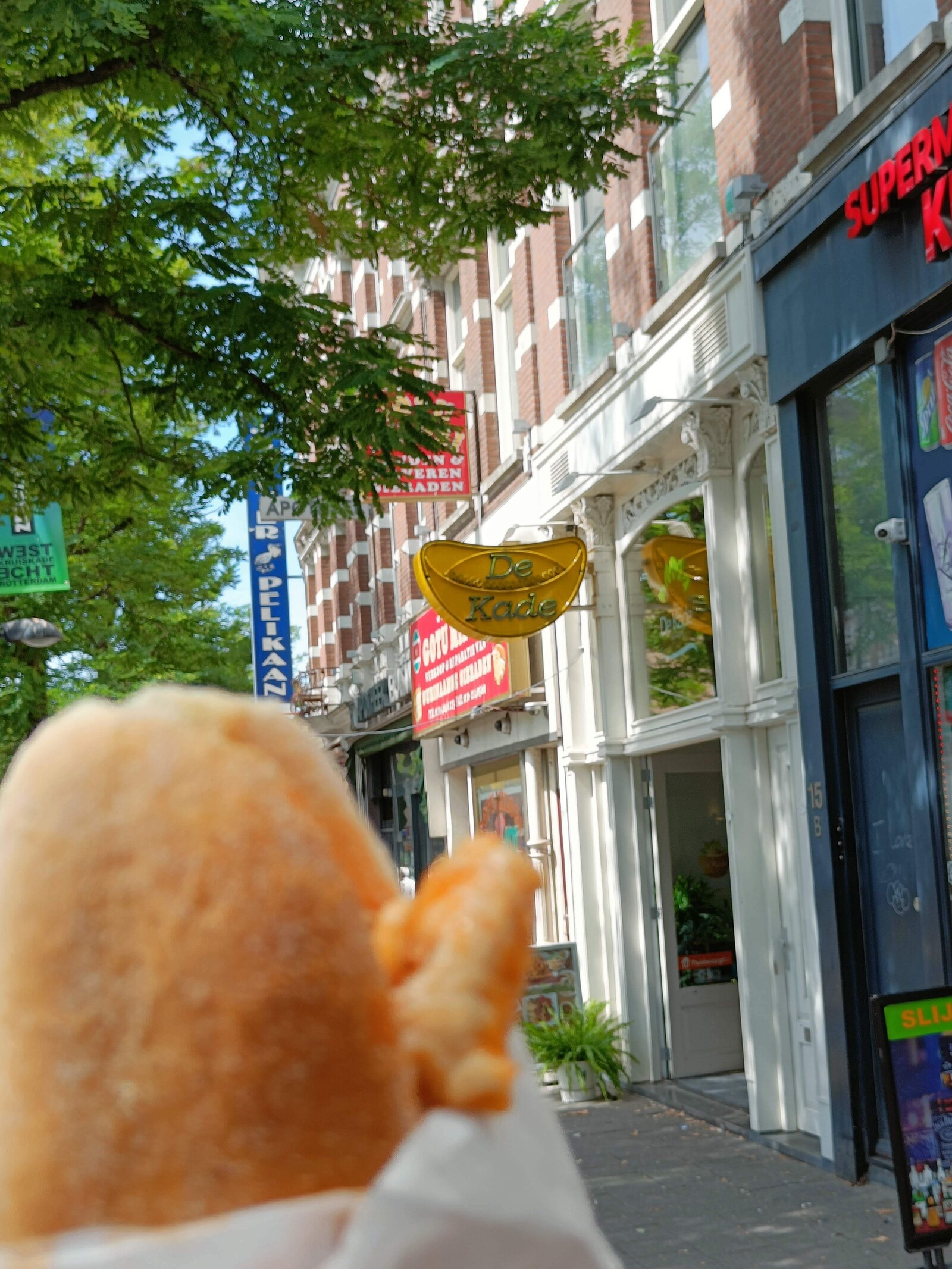 Sojubar
Before I got to know Sojubar in the Witte de Withstraat, I had other associations with KFC. But I am so glad that this beautiful Eastern tradition is also becoming more and more popular in Rotterdam! Korean fried chicken traditionally goes well with a beer, making it the perfect way to end your day. Whether you drop by here for just a drink with a piece of chicken or a full meal, you will certainly not be disappointed.
Is fried chicken perhaps a bit too heavy on the stomach or do you just not like chewing? Then you can always go for a more subtle Korean meal. They also serve the well-known bibimbaps and mandu. Especially the spicy kimchi mandu you really can not skip.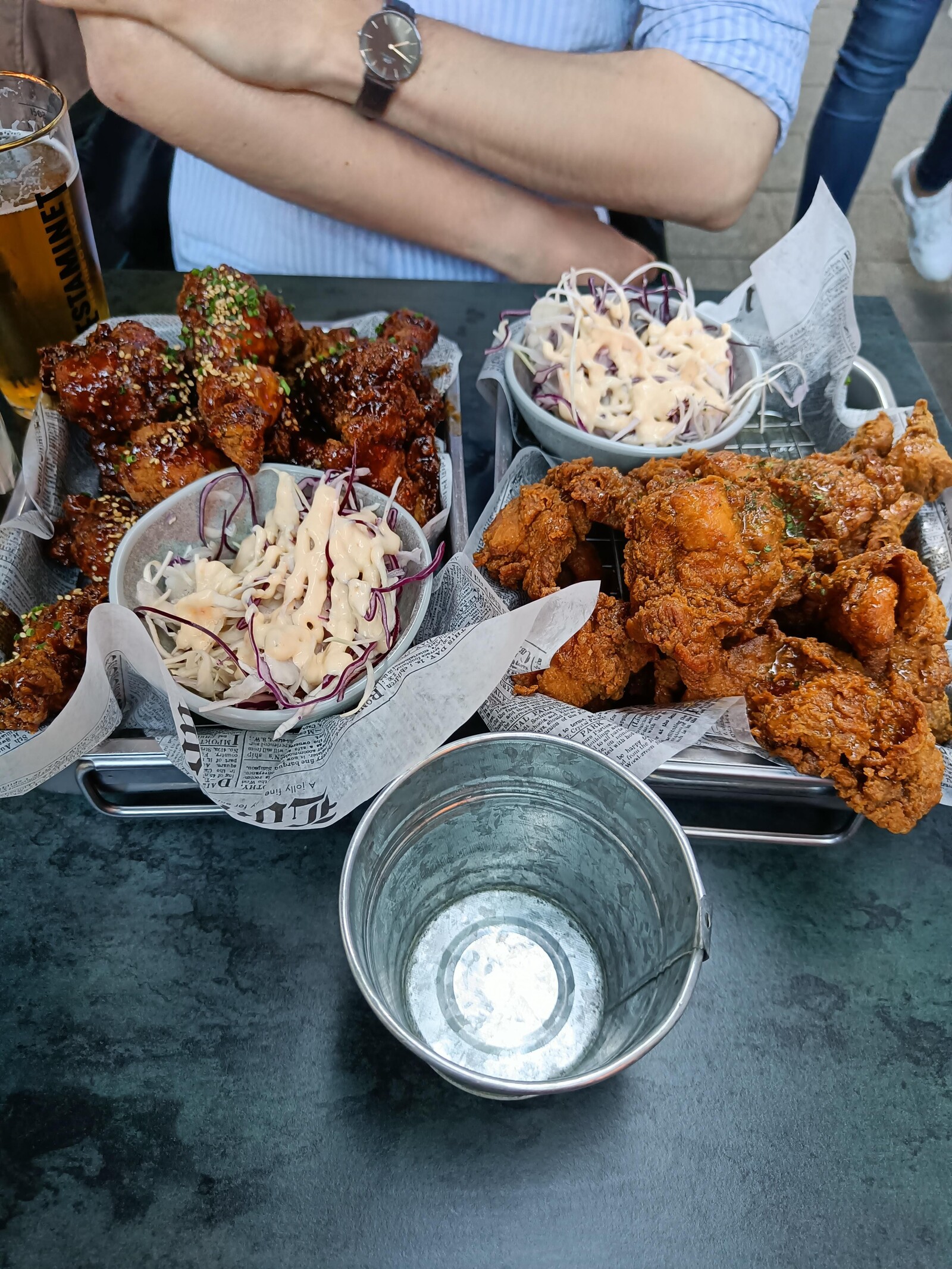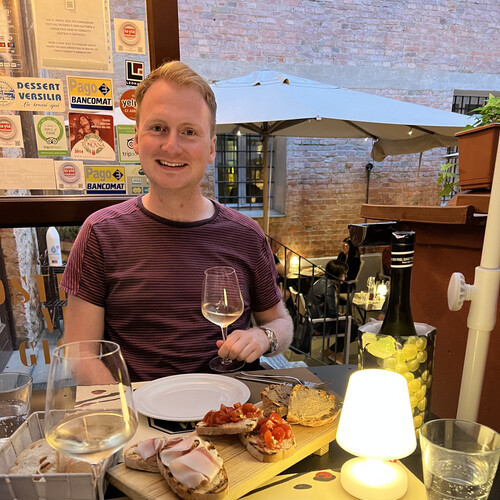 Written by Thijs van Lith
August 3, 2022
Frontrunner