5x fun activities
Experience the Pink Stage!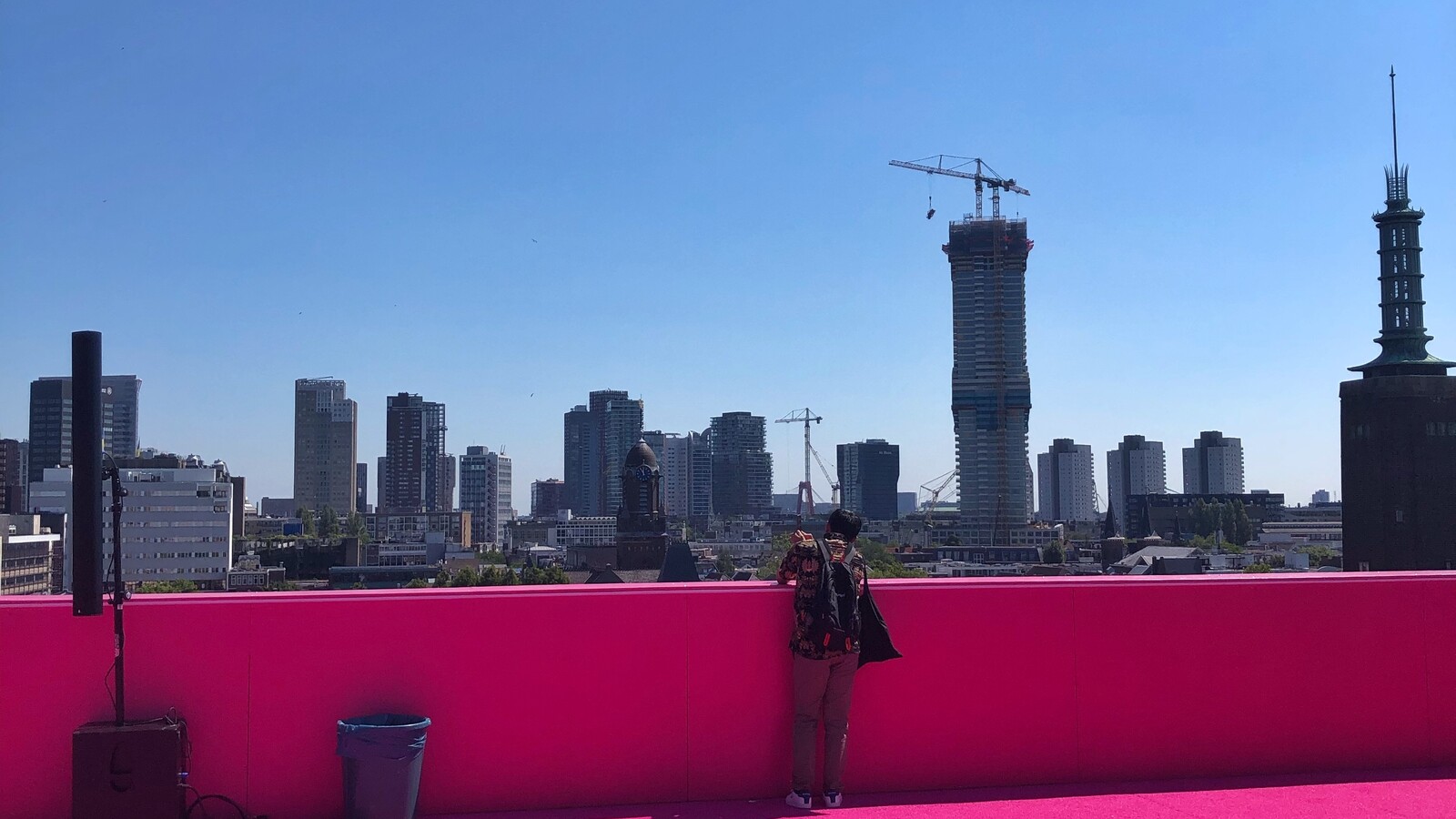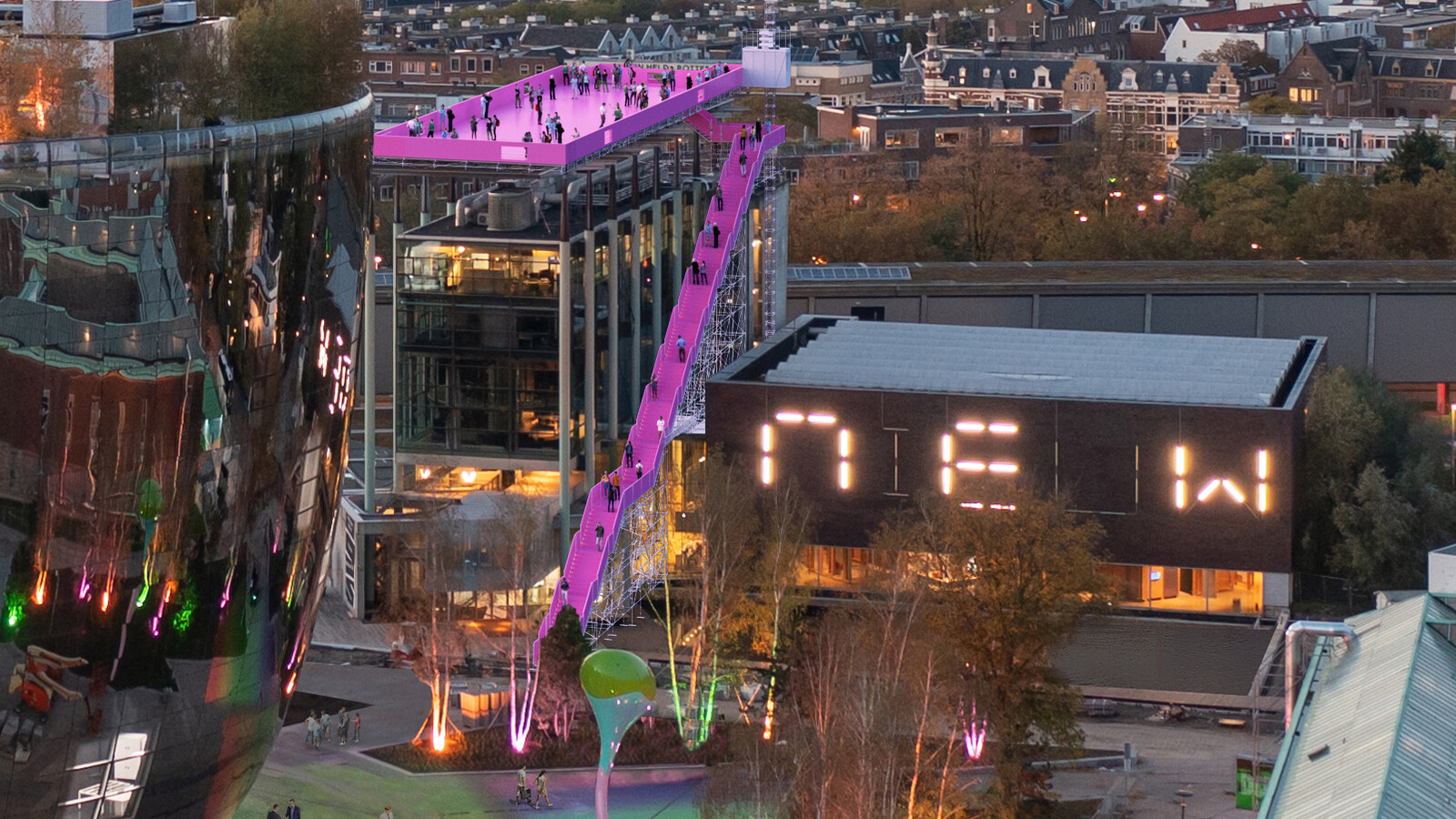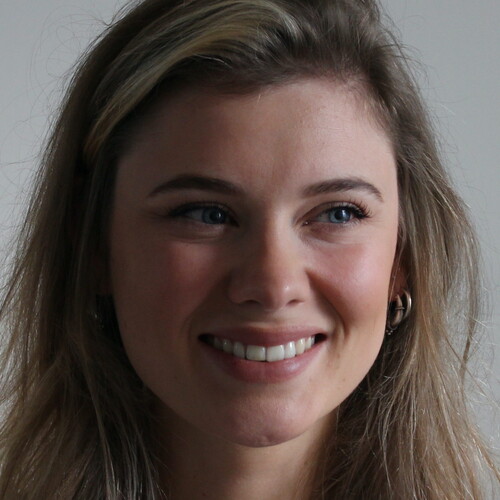 Written by Mathilde Simon
June 30, 2022
Frontrunner
You may have already spotted it, because this bright pink stage is simply not to be missed. You can visit 'Het Podium' on the roof of Het Nieuwe Instituut from 1 June to 17 August. A striking platform, a long staircase and a stage for all kinds of activities.

Curious about what there is to experience? We highlight a few fun activities for this summer! Don't forget to visit the website of Het Podium to be sure of a ticket.

Balanzs Yoga morning sessions
Want to start your day right? Book a yoga session. Want to start your day even better? Book a yoga session at Het Podium! An incredible view while standing in warrior pose is every yogi's dream, right?
On the Sunday mornings of 3, 17, 24, 31 July and 14 August you can roll out your mat in the most beautiful place in Rotterdam.

Operator x Roffa Mon Amour cinema concert
A cinema concert or in other words: an outdoor cinema! On July 28, Roffa Mon Amour and Operator join forces for a film screening including electronic live music. That promises to be a beautiful summer evening!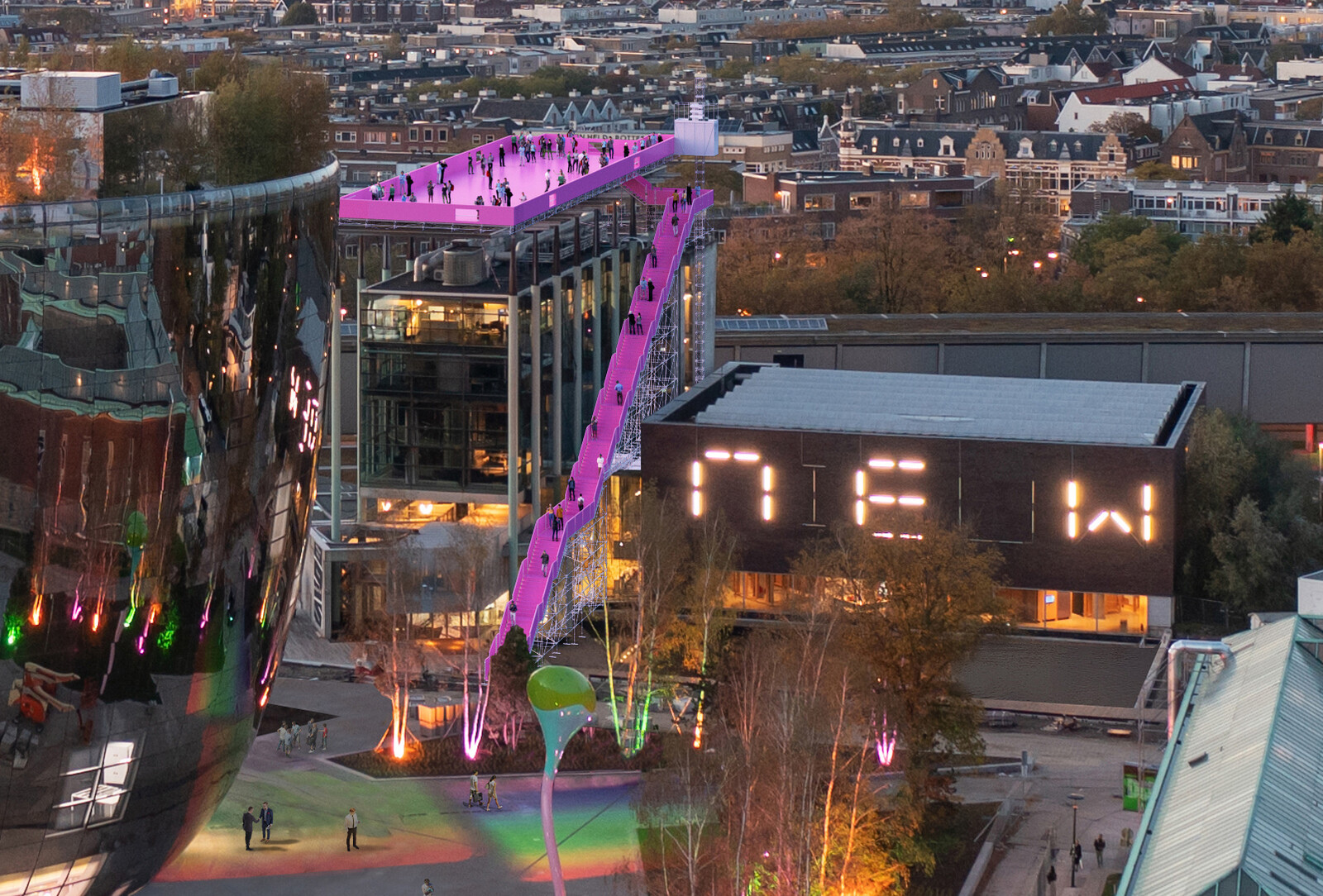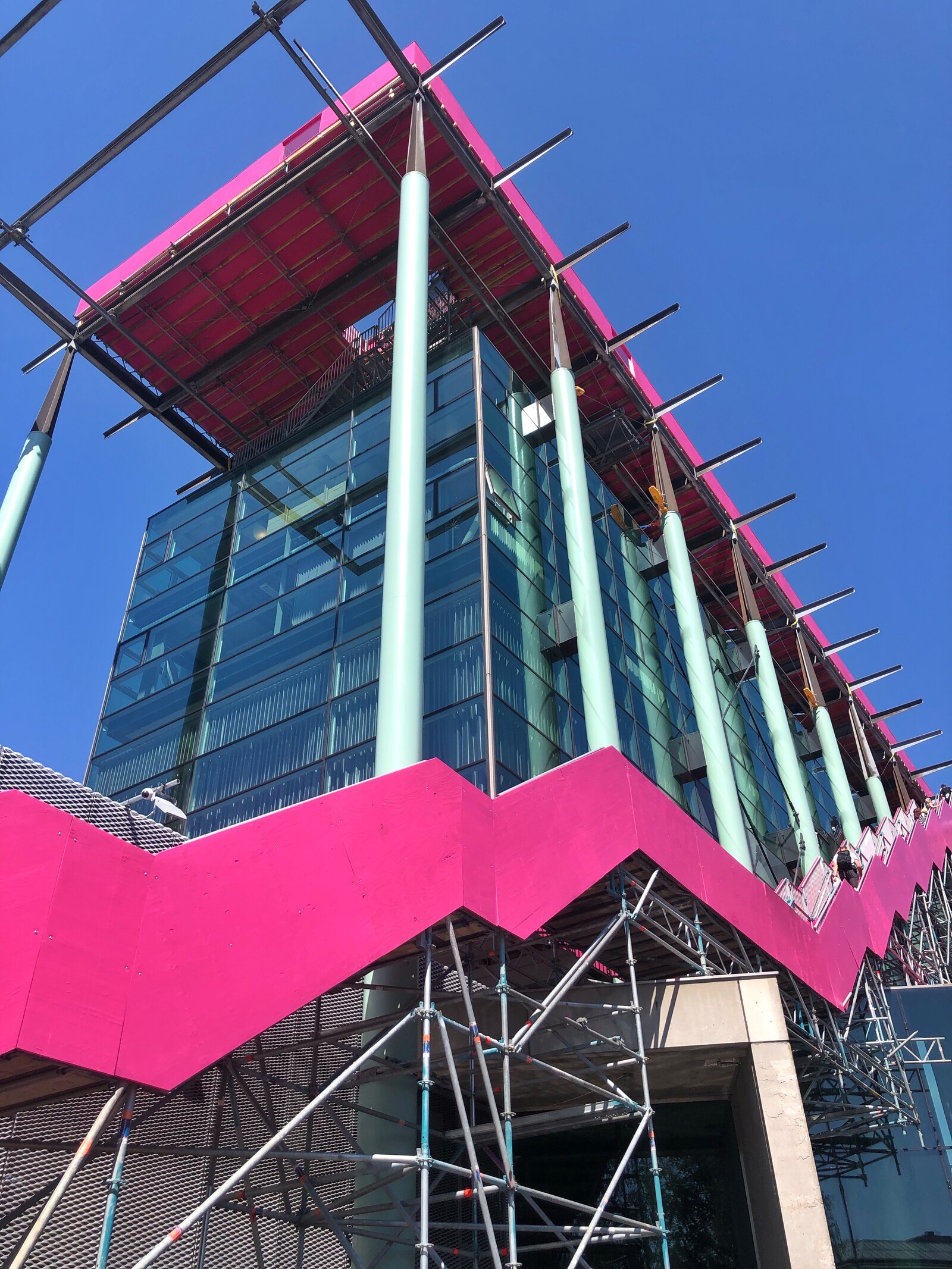 The Swapshop
A huge clothing swap at great heights. At The Swapshop you take items from your own wardrobe and receive swaps in return. With these swaps you get a 50% discount on the items in the shelves of The Swapshop.

The Swapshop will take place on August 8 from 12:00 PM to 5:00 PM. The event is free, but advance registration is a must.

Rotterdam Philharmonic Brass
Have you always been curious about a performance by the Rotterdam Philharmonic Orchestra? Then this is the perfect opportunity, because when can you ever enjoy a concert with the Depot and the skyline of Rotterdam as a background?

On July 2, the orchestra will blow you away with their impressive programme. And it's even for free! Do not forget to register in advance via the website of Het Podium.

Performances NN North Sea Jazz Festival and North Sea Round Town
This performance is organized by NN North Sea Jazz Festival and North Sea Round Town, which of course says it all! An impressive performance by singer Lisa Fischer and pianist Taylor Eigsti, who have both been awarded Grammys, is scheduled for July 7.
Prefer to attend a great lunch concert by the same organizers? Trumpeter Eric Vloeimans and pianist Jeroen van Vliet will perform an improvised show on 10 July.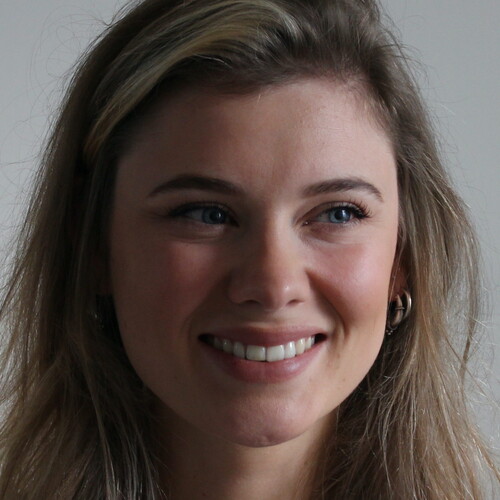 Written by Mathilde Simon
June 30, 2022
Frontrunner