Winter spectacle!
Laser shows and mood lighting in Rotterdam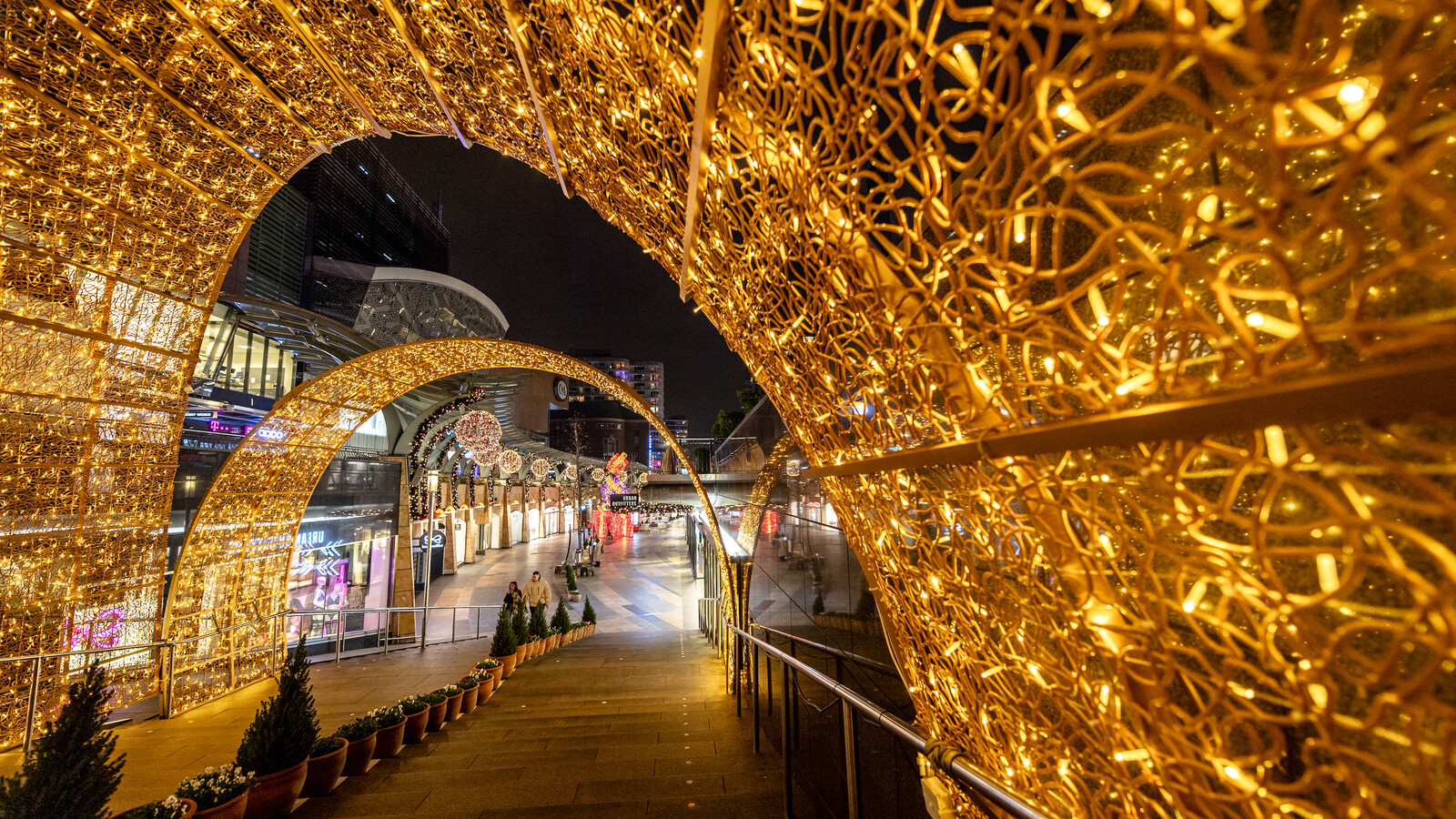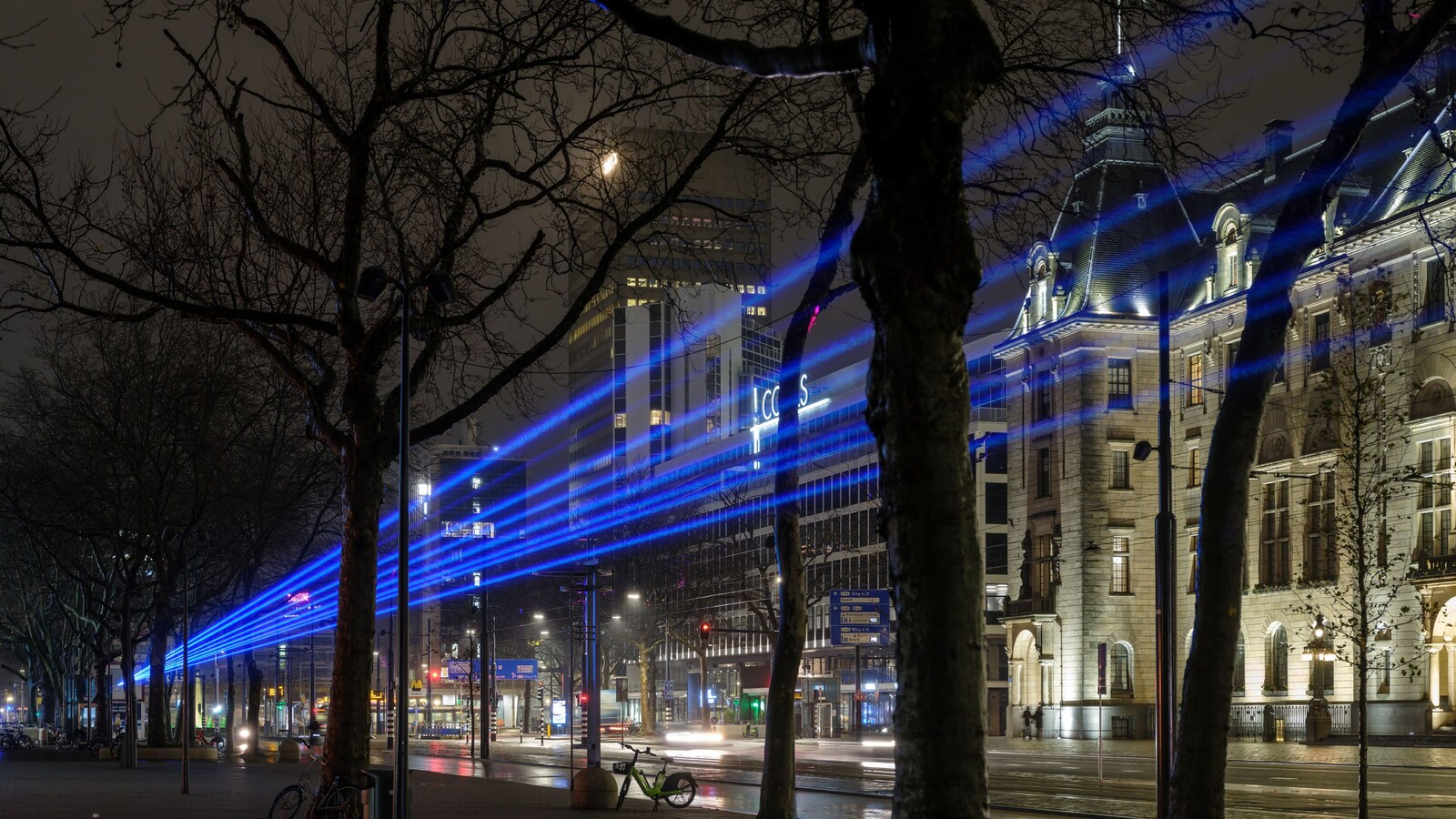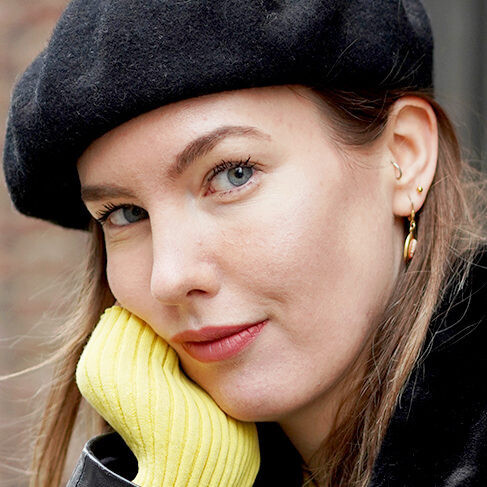 Written by Lisanne van Beurden
December 2, 2021
Frontrunner
Rotterdam Centre is full of beautiful (Christmas) decorations. There is a lot of splendor to admire, from beautiful Christmas trees to the most beautiful mood lighting. And did you know that there is an awesome laser show on the Coolsingel? Be sure to read about it below!
Lasershow op de Coolsingel
Wellicht heb je er al over gelezen in dit handige overzicht van de Rotterdamse winterprogrammering. Op de Coolsingel kan je je namelijk verwonderen tijdens een bijzondere lasershow. Vanaf CityLens tot en met de Decathlon worden de lasers geprojecteerd over de lengte van de Coolsingel. Deze lasers wisselen van kleur en geven een prachtig effect.
De laser lichtshow is vanaf nu tot 9 januari te zien en is geschonken door de Gemeente Rotterdam.
Lasershow on the Coolsingel
You may have already read about it in this handy overview of the Rotterdam winter programme. You can marvel at a special laser show on the Coolsingel. From CityLens to Decathlon, the lasers are projected over the length of the Coolsingel. These lasers change colour and give a beautiful effect.

The laser light show can be seen from now until January 9th and has been donated by the Municipality of Rotterdam.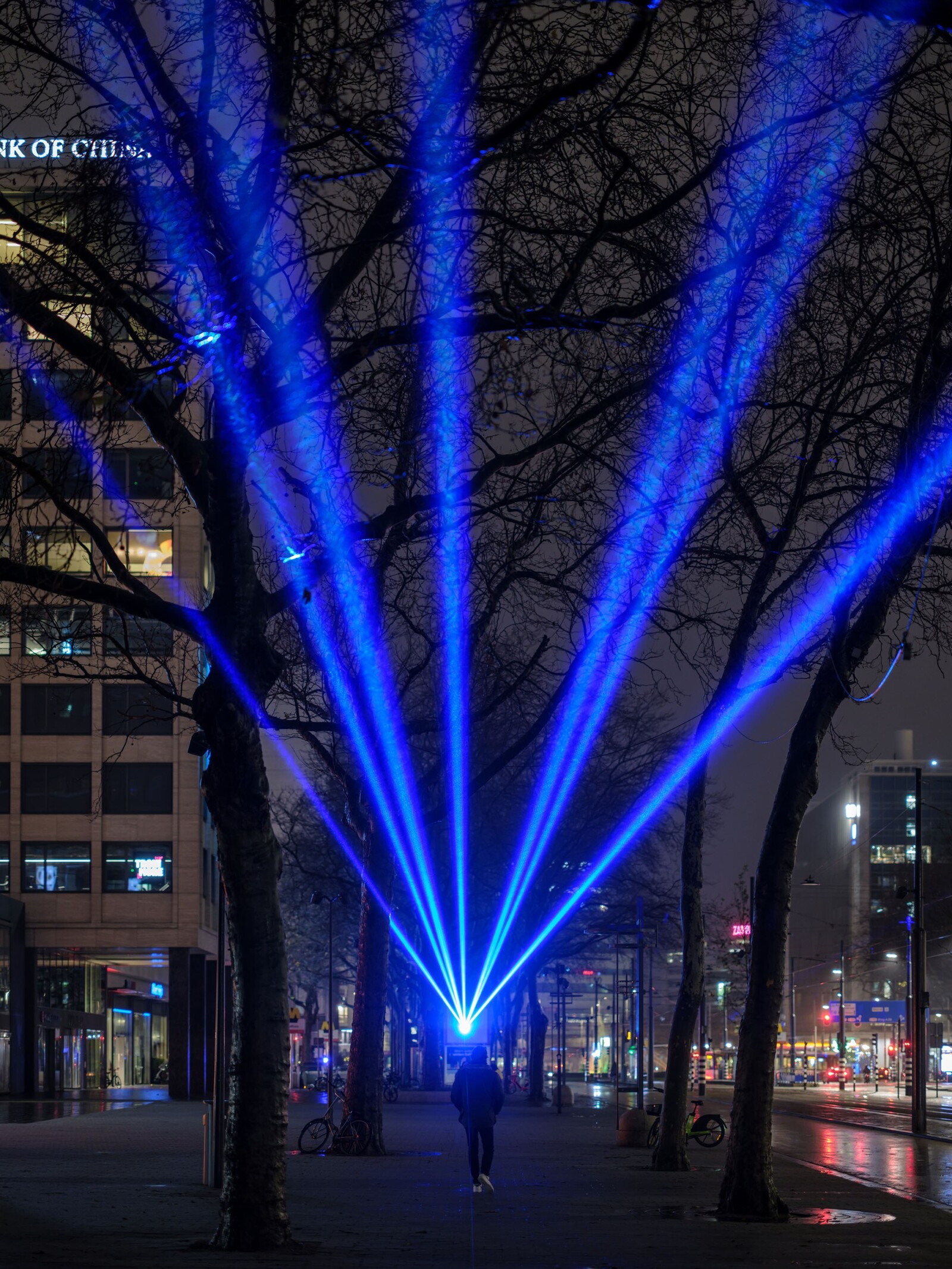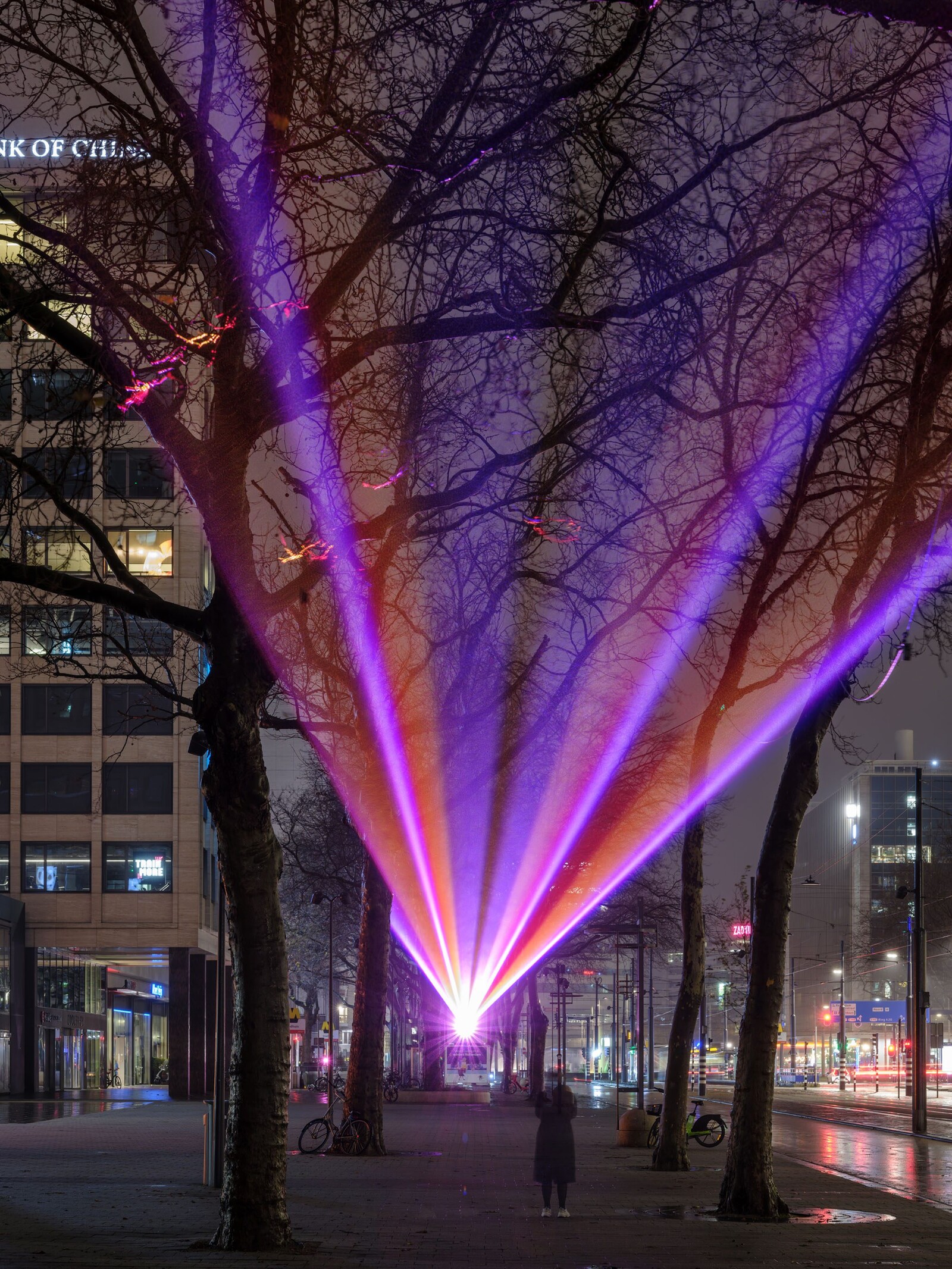 The beautiful shop window of De Bijenkorf
Every year we are amazed by how beautiful the Bijenkorf looks. This winter, of course, that is the case again!

This year, the department store reflects on what is really important: attention to ourselves, each other and nature. Under the title Admire and Wonder, the Bijenkorf tells the story of a bee that wakes up from hibernation and curiously leaves the beehive. The bee can be seen in 57 shop windows throughout the Netherlands.

Have you seen the shop window of De Bijenkorf yet?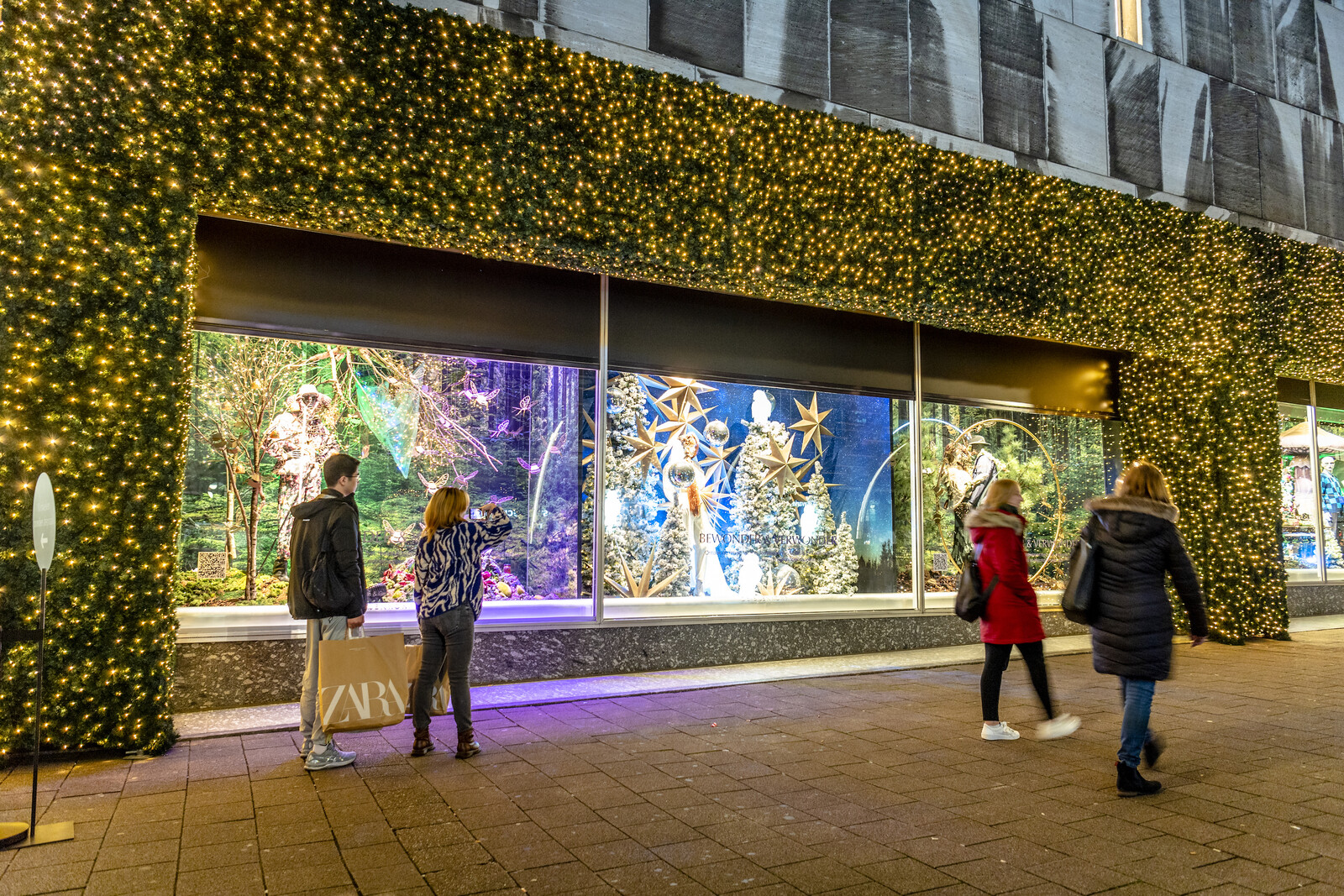 Christmas decorations in the Koopgoot
In addition to all the beautifully decorated shop windows of the shops in the Koopgoot, the Koopgoot itself looks incredible as well (like every year!).

The beautiful arches full of mood lighting as you go down the stairs, rows of large Christmas baubles on both sides and beautifully decorated Christmas trees. And have you spotted the huge pile of gifts made of mood lighting yet? A real (winter) spectacle.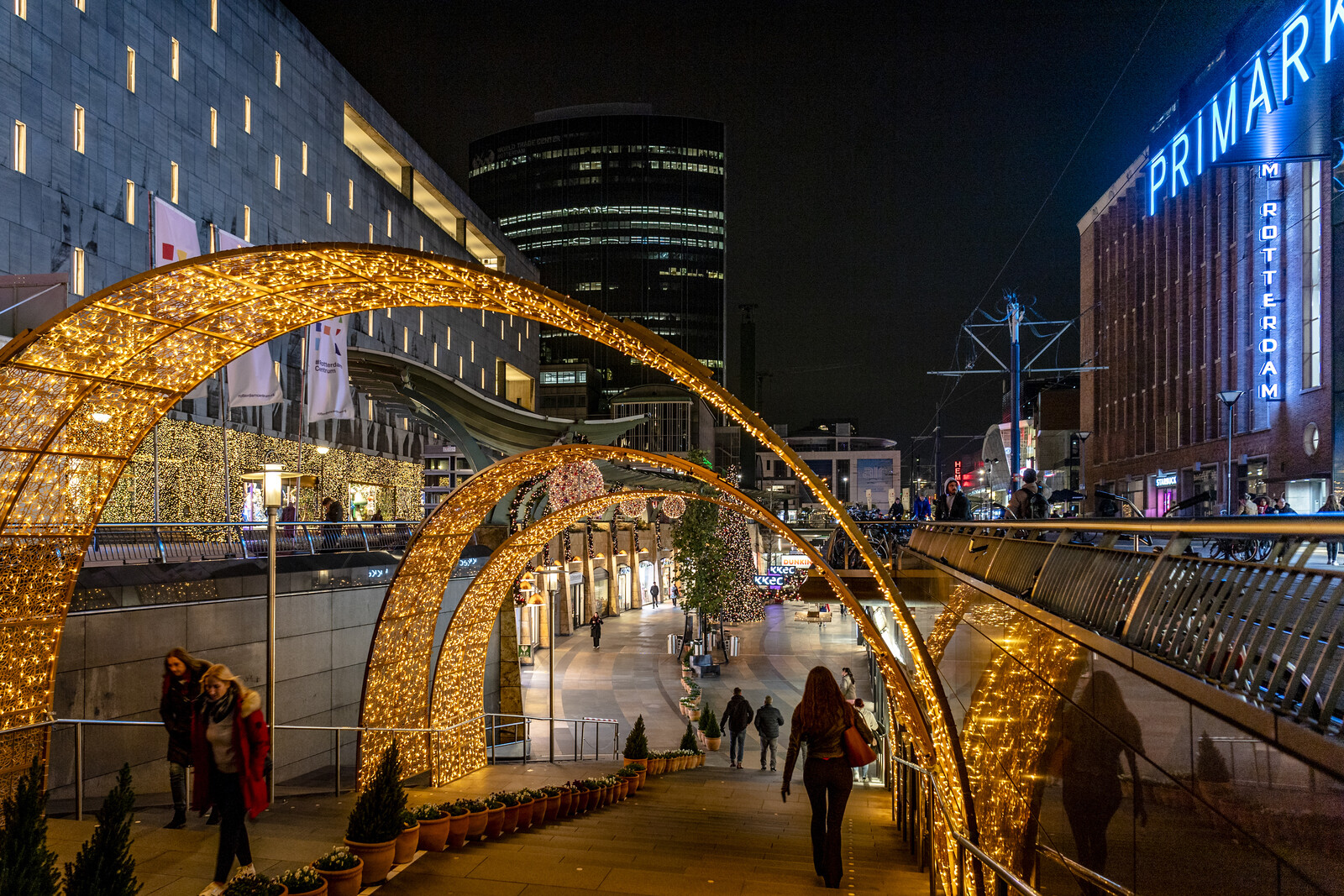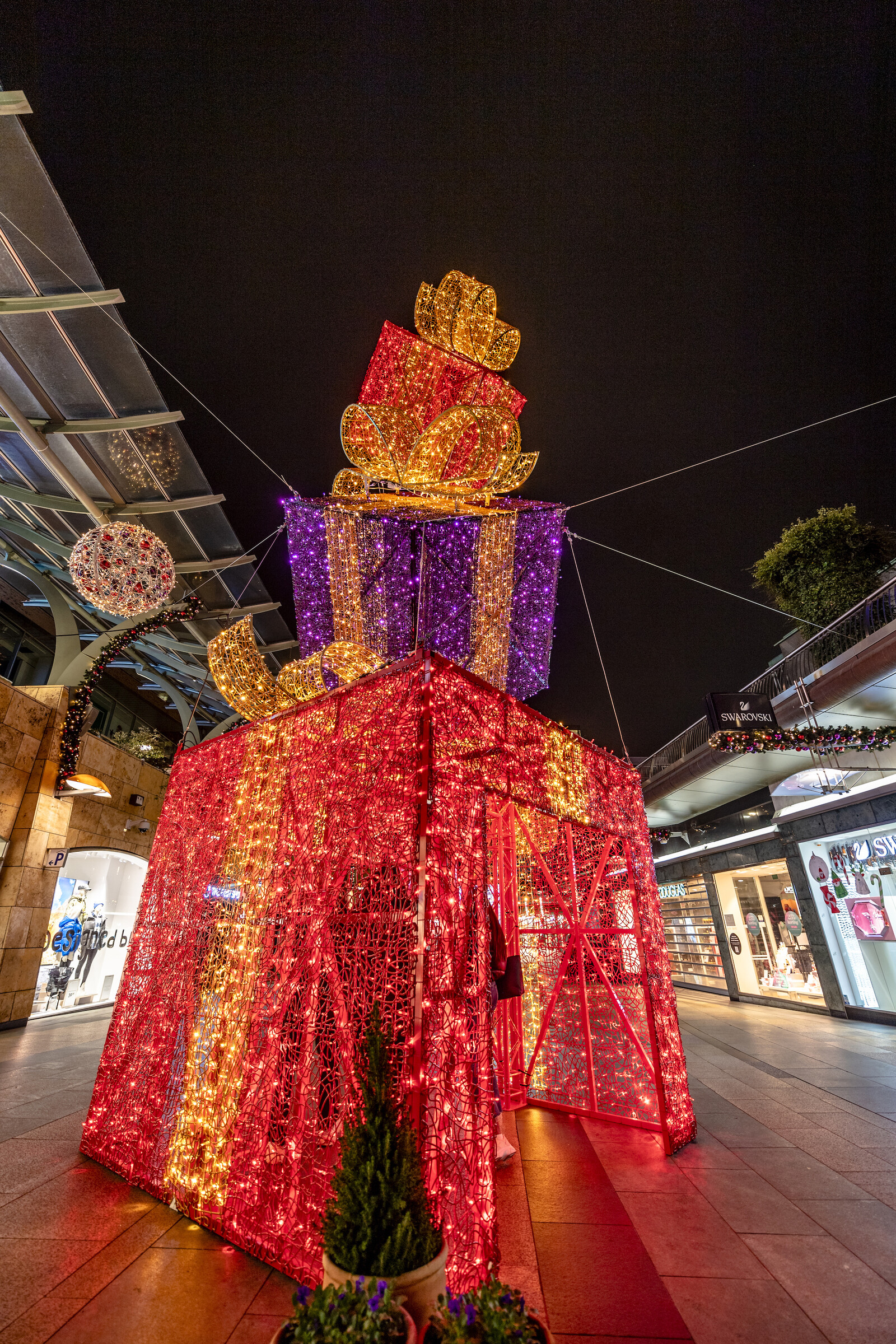 There is of course much more to admire during wintery Rotterdam. Where have you spotted the most beautiful mood lighting in the centre of Rotterdam?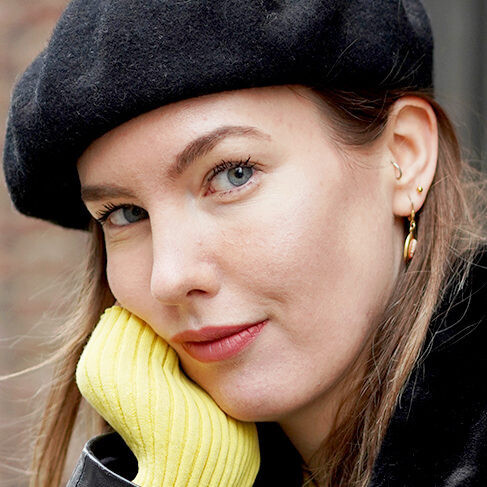 Written by Lisanne van Beurden
December 2, 2021
Frontrunner