East West home is best
Living in Rotterdam Centre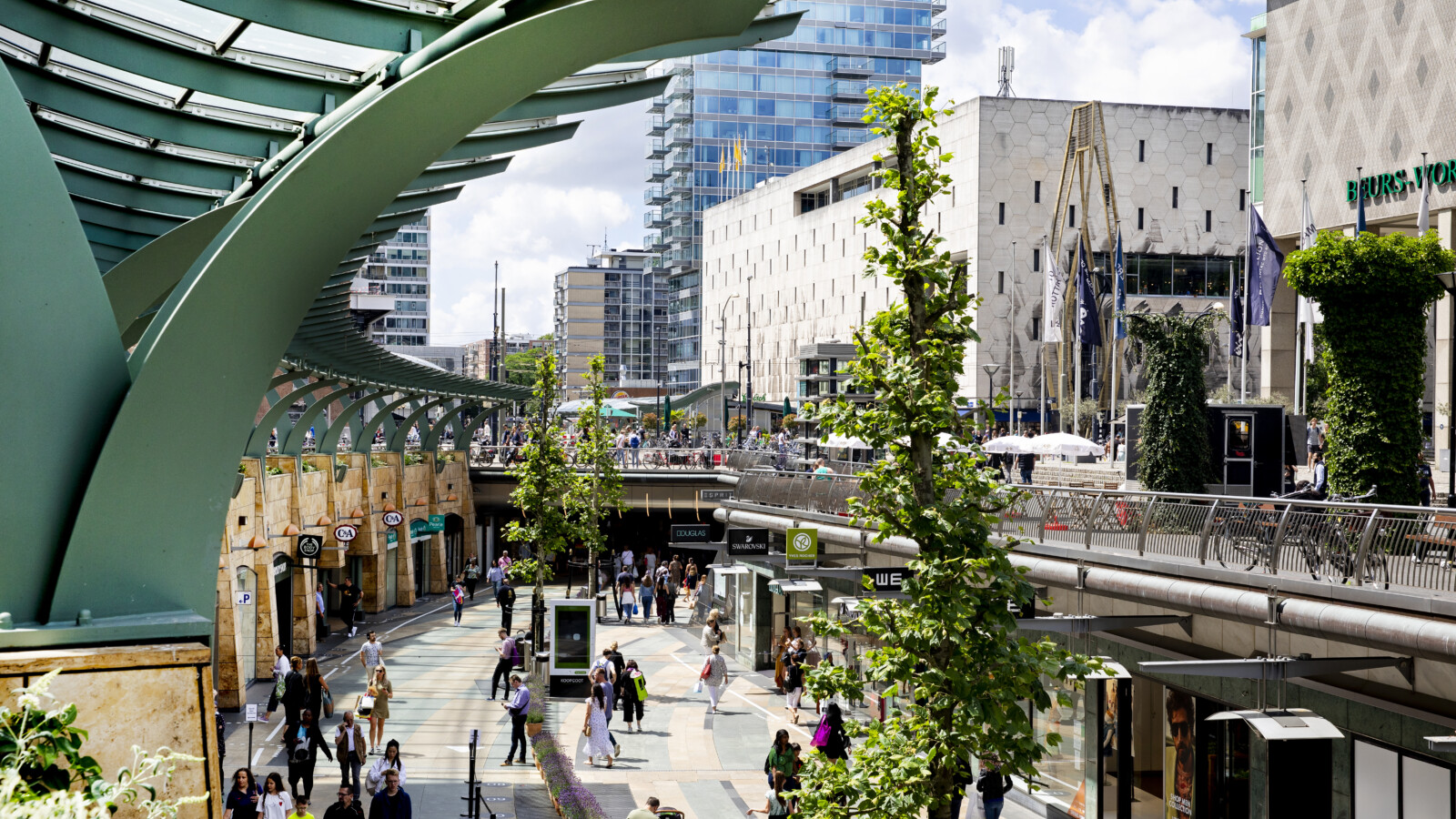 De steeds veranderende skyline en moderne architectuur maken Rotterdam wat het vandaag de dag is: een dynamische jonge metropool. Creatieve ondernemingen, horeca, winkels en kunstinstellingen verrijken de straten van de stad.
The ever-changing skyline and modern architecture make Rotterdam what it is today: a dynamic young metropolis. Creative businesses, restaurants, shops and art institutions enrich the streets of the city.
En dan hebben we nog de Maas, met de wereldberoemde Erasmusbrug die eroverheen buigt. Dit alles maakt Rotterdam een spannende stad om in te wonen en een echte "Manhattan aan de Maas".

Deze bruisende internationale stad telt momenteel 652.541 inwoners. Er wordt verwacht dat er vanaf nu tot 2035 elk jaar 55.000 inwoners bij zullen komen. Door de aanzienlijke groei van inwoners worden er veel interessante nieuwbouwprojecten gerealiseerd en lijkt er elke maand wel een nieuwe wolkenkrabber uit de grond gestampt te worden.

Wat voor wijken zijn er allemaal te vinden in Rotterdam Centrum? Dat lees je hieronder.
Rotterdam Central District
De goede bereikbaarheid, innovatieve ondernemingen en restaurants maken Rotterdam Central District een aantrekkelijk gebied om te wonen. Het is een levendige plek waar dagelijks meer dan duizenden mensen aan komen via Rotterdam Centraal Station. Hier sta je in contact met de rest van de wereld.
In 2025 rijst hier tussen het centraal station en Central Post een nieuw imposant gebouw op: Tree House. Een groene plek waar je kunt wonen, werken en leuke activiteiten kan doen. Tree House is geïnspireerd op het ecosysteem van een boom. Het heeft een houten uitstraling, de terrassen staan vol met bomen en planten en er is gebruik gemaakt van duurzame onderhoudsvrije materialen.

And then we have the Maas, with the world-famous Erasmus Bridge bending over it. All this makes Rotterdam an exciting city to live in and a real "Manhattan on the Maas".
This vibrant international city currently has 652,541 inhabitants. It is expected to increase by 55,000 inhabitants each year from now until 2035. Due to the considerable growth of inhabitants, many interesting new construction projects are being realized and it seems that a new skyscraper is being built each month.
What kind of neighbourhoods can be found in Rotterdam Centre? Read about it below.
Rotterdam Central District
The good accessibility, innovative companies and restaurants make Rotterdam Central District an attractive area to live. It is a lively place where more than thousands of people arrive daily via Rotterdam Central Station. Here you are in contact with the rest of the world.
In 2025, a new imposing building will arise between the central station and Central Post: Tree House. A green place where you can live, work and do fun activities. Tree House is inspired by the ecosystem of a tree. It has a wooden look, the terraces are full of trees and plants and durable maintenance-free materials have been used.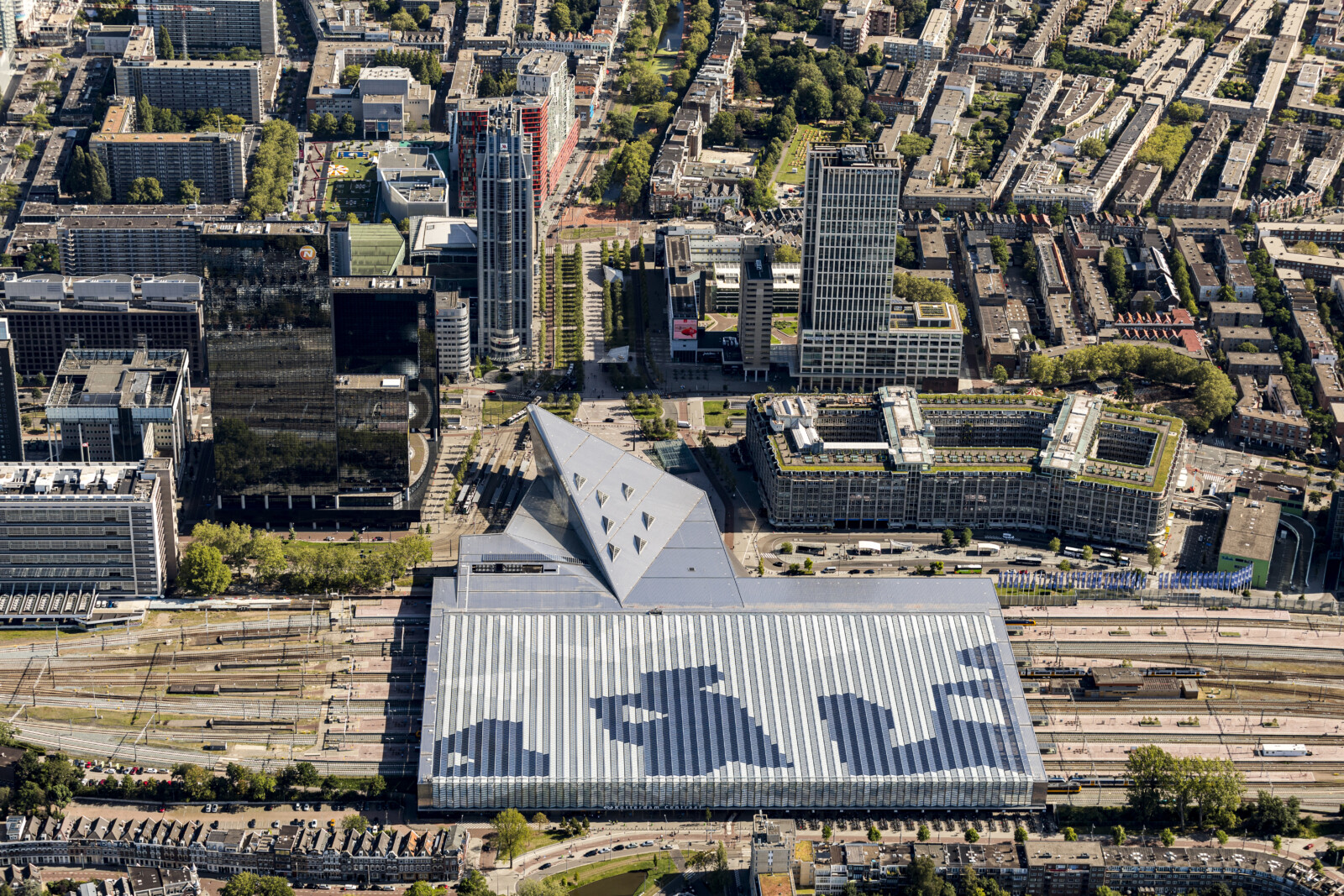 The Meent and the MaHo-Kwartier
The Meent is a lively street where there is something to do at any time of the day. It is full of cosy restaurants where you can enjoy a steaming bowl of pho or a fresh plate of pasta and trendy shops for men and women, young and old.
The Pannekoekstraat starts around the corner from the Meent and a little further on you can find the Botersloot and Nieuwemarkt. These three together form the MaHo-Kwartier (Maagd van Holland area), full of unique boutiques, cafes, restaurants and shops. During the weekend you can drink a beer here at Bokaal or visit the Saturday market on the Binnenrotte. A wonderful, lively place to live!
Cool
The name Cool says it all, of course, because this is the cool, bustling city centre of Rotterdam. A lot of greenery, art and retail can be found in the middle of this district, which makes it an inspiring place to live.
In the south of this district is the cultural heart of Rotterdam, namely the Witte de Withstraat. Art galleries, restaurants, shops and walls full of art ensure that you will never be bored here.
In Cool-Noord you have the central shopping area with Lijnbaan, Kruiskade, Koopgoot and Bijenkorf, but also De Doelen, Schouwburgplein and the Calypso apartment complex.
Many homes in this district have been renovated to give residents the modern comfort of living in new construction, with the allure of a monumental building. For example, on the Kruiskade you have the City House apartments, where a mix of young professionals from home and abroad live. This building was designed in 1955 by architectural firm Van Tijen en Maaskant and consists of 88 two-room and 33 three-room apartments.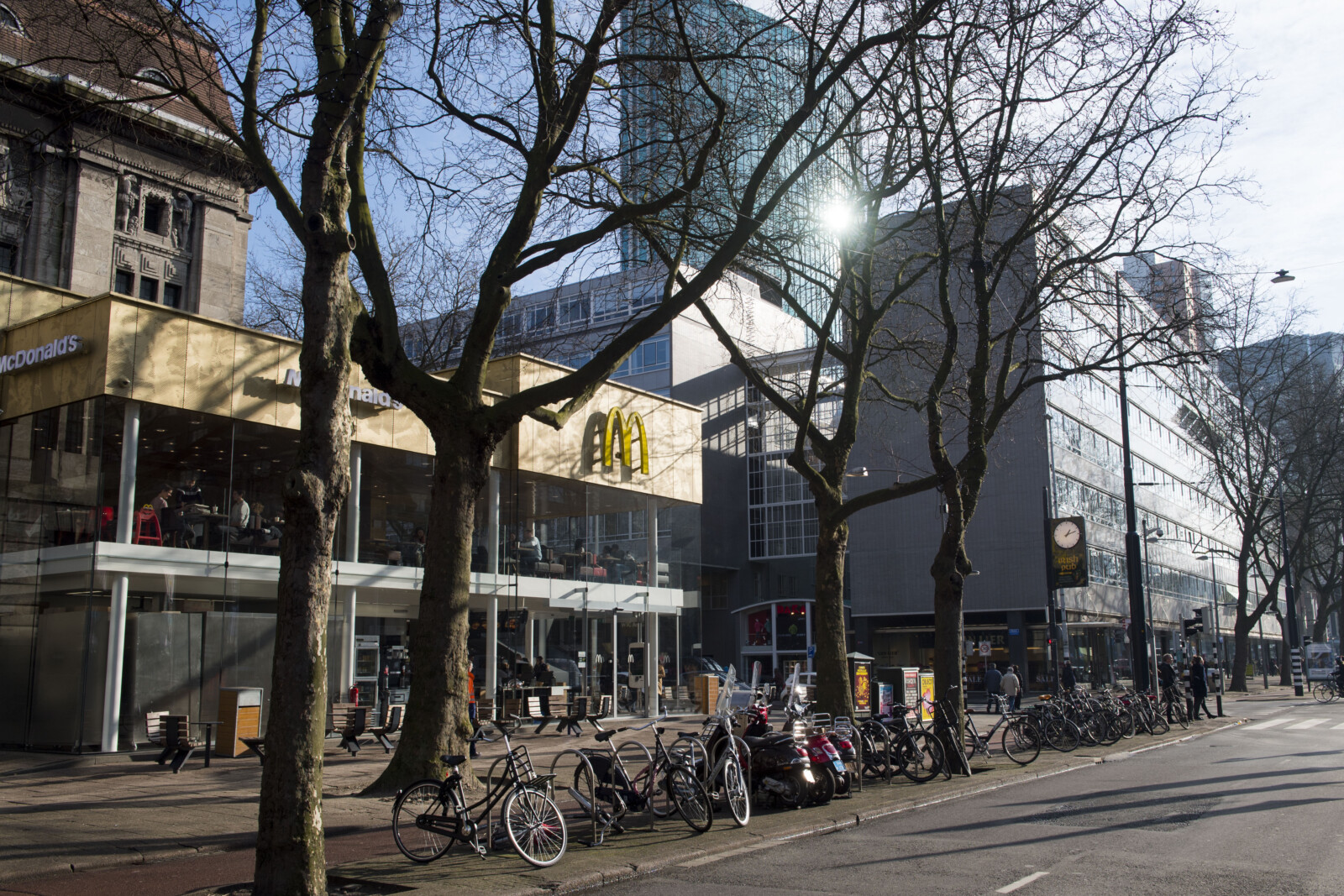 Maritime District
In the Maritime District, located between Blaak and the Boompjes, impressive high-rise buildings are combined with water and history.
This unique city district includes Leuvehaven, Glashaven, Scheepmakershaven and Oude Haven and is the most water-rich part of the centre. Here you will find the historic White House, once the tallest building in Europe, as well as houseboats, restaurants, residential towers and offices.
Due to the short walking distance of all shops in the Koopgoot and the Maas, this is also one of the most desirable residential locations in Rotterdam. No wonder that many new construction projects are underway here. One of the new residential towers in this area is the Terraced Tower. From this stately building you have the Maas and the city centre at your feet.
Kop van Zuid
Opposite the city centre, on the south bank of the Nieuwe Maas, is a peninsula with the modern Kop van Zuid district. Here you find yourself between all the modern architecture and refurbished warehouses and you almost break your neck by staring at all the skyscrapers.
Right next to the Erasmus Bridge is De Rotterdam by architect Rem Koolhaas. This is a vertical city with luxury apartments, office spaces, a hotel and restaurants. From the ceiling-high windows you look out over the Maas and you can see the water taxis speeding by.
Eat at one of the many hotspots, walk along the quays and enjoy the view over the Maas. For example, visit Hotel New York, where you can still find a piece of history. Once upon a time, many Europeans left here with the Holland America Line to America.